Karrueche Tran bashes 'disloyal' Chris Brown over Instagram: 'Don't be mad our relationship is over'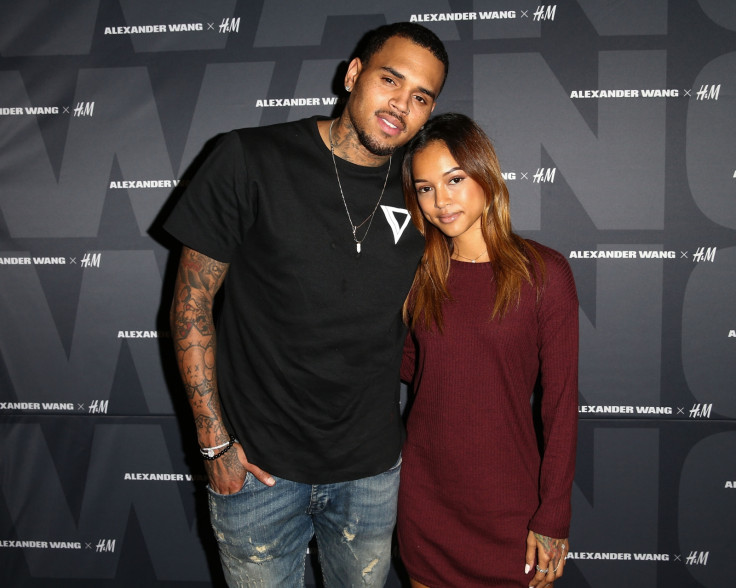 Despite having broken-up in March, on-again-off-again couple Chris Brown and Karrueche Tran just can't seem to stop talking about each other – and this time it's on Instagram.
Tran shared a post on her social media account about the 26-year-old musician on Sunday 14 June, saying that she thinks Brown should "man the f*** up."
Earlier this month, both spoke openly about their relationship to the media on separate occasions, which seems to have sparked this particular feud.
The model started her Instagram rant, saying: "First off @chrisbrownofficial you just did an interview with Ryan Seacrest in which you spoke about me. My interview with Access Hollywood was not entirely about you... they asked a question and as a mature adult I answered."
She went on to defend her own interview: "I'm not gonna shy away from something that I lived through. I'm talking about my life and experiences. I'm not speaking on you or bashing you (like I easily could). Don't be mad at me because our relationship is over due to your lack of loyalty.
"You know what's weak? You forcing yourself into my car... my broken window... blowing up my phone... trying to shower me with gifts... Man the f*** up and change the BS in your life like I've told you several times. Best of luck to you and beautiful Royalty."
Evidently not quite done having her say, Tran later took to her Twitter page saying: "I hate the petty s**t. But I was really minding my business today..."
Tran decided to split from Brown earlier this year, following a four year romance, when it was discovered that he had fathered a child (one-year-old daughter Royalty) with another woman. Since then, Brown has been attempting to shed his bad boy image and become a responsible parent.
But that hasn't stopped him from getting into trouble with the police of late while seemingly trying to win Tran back. The pair's recent meeting, where they were seen leaving Club Playhouse in Hollywood saw Brown desperate to talk to his former girlfriend despite being asked by her friends to stay at the club. Soon after, video footage captured Brown climbing into Tran's car shortly before it pulled away.
Later on, the authorities were called at around 3.30am when Brown allegedly started banging on Tran's door and yelling for her to let him inside. Attempting to avoid him, Tran reportedly travelled to nearby Norm's Diner, only to be followed by the Ayo singer. When this ended up in a screaming match, the duo called it a night and went their separate ways.
Brown responded to Tran's Instagram bashing around an hour after it was uploaded, captioning a photograph of the two of them with: "I'm eternally thankful for you being in a part of my life. I've learned so much from you. I wish you nothing but happiness and the best. All I was doing was trying to fight for the woman I love. Thanx I learned a lot."
Appearing on On Air With Ryan Seacrest on 9 June, Brown confessed that whilst he still loves Tran, he believes "everything takes time" and right now, he just needs "to focus on being the best father [he] can be."
Only a couple of days later, Tran spoke out about her rapper ex in her own interview with Access Hollywood saying: "I don't think a friendship will necessarily work, I definitely want to keep on good terms and be cordial and positive, no drama.
"Royalty is a beautiful young girl and it is a blessing for both of them, but for me it's a different story so I had to kind of wipe my hands away from that. There's a lot to deal with a guy who is famous and rich, all that. It's a lot of baggage and I just don't know if I'm mentally able to go through that again."
© Copyright IBTimes 2023. All rights reserved.