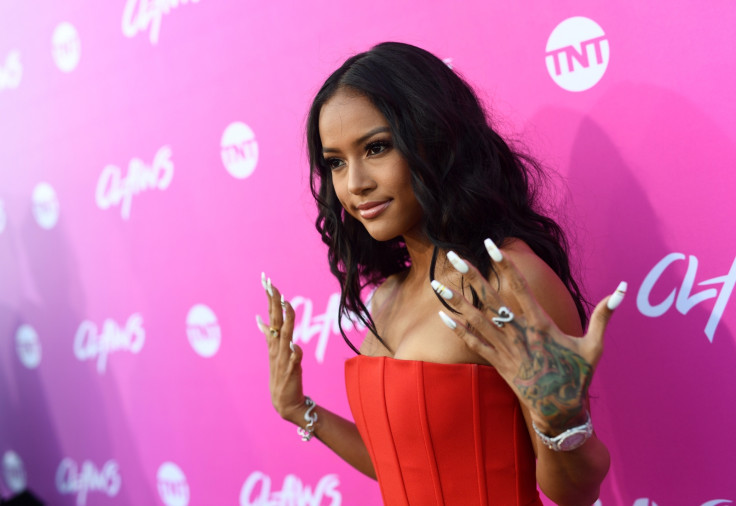 Since her ugly breakup with singer Chris Brown, Karrueche Tran's dating life has intrigued her fans. She was recently linked to rapper Quavo but it appears the American actress is busy for the premiere of her new series Claws as she dismissed the romance rumours.
During the show's premiere red carpet, the Shade Room caught up with Brown's ex-girlfriend and casually asked if she was dating Quavo. Tran coyly asked, "Is what true?!" And when the reporter repeated the question she bluntly said "no". "I am single right now," the 29-year-old actress added.
However, her fans don't seem to buy her denial and feel she is lying in order to keep her romance a secret. "Her voice is beautiful and she is beautiful but she is lying," one fan commented on the video of the interview posted by Shade Room on Instagram. "I love Kae but she's lying," added another.
Rumours of the duo dating sparked in April when they were spotted at the Migos show at Gulf Coast Spring Fest. During the last week of May, the rumoured couple again spotted at Story Nightclub in Miami Beach.
Tran is currently busy promoting her raunchy drama series for TNT. "The show is based around five very different women who work in a nail salon in South Florida. Really, it's a show about women and how powerful they are. They all have a badass attitude and are out there killing it, doing what men can do, only better. And Virginia? She's an extrovert—and an ex-stripper," she told Marie Claire about the plot of the series.
She describes her character Virginia as trendy. "Her problem is that she wears all the trends at once. She's a bit of a hot mess. And she's on Instagram all day," she added.
Post her split from the Royalty singer, the American model has confessed that she is not looking for love anymore as "boys are trouble" and has set her focus set on her career. "I am in a place right now where I am so happy. I am so focused on myself and my career. I exude love in other places in my life. Work, friends, anywhere else. Boys are trouble, I can't worry about boys," she said to Good Day New York on Thursday 17 November.
Claws premiers on TNT on 11 June.