Kashmir separatists snub Indian government-led all-party delegation
Key separatist leaders in Kashmir refuse to meet political representatives from New Delhi.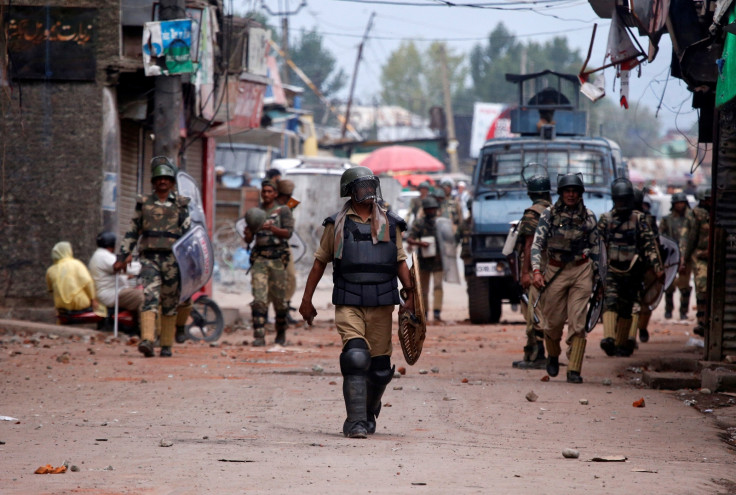 Separatist leaders in Kashmir have refused to meet an all-party delegation led by the Indian government angering political representatives from New Delhi. The delegation was led by Home Minister Rajnath Singh and comprised top troubleshooters from the capital.
"Not only the door, even our windows are open for dialogue. Parliament is the highest panchayat [village council] of a democracy and it's very serious about the Kashmir issue. Those who want peace and normalcy, we are ready to talk to them," Singh said after leading separatist figures shut the doors on him and others accompanying him.
The 26-member delegation landed in the state of Jammu and Kashmir on Sunday (4 September) to hold talks with all the movements and individuals involved in the political affairs of Kashmir. However, the government has made it clear that there will be no negotiations on Kashmir seceding from India. Singh firmly said Kashmir "was, is and will be India's integral part".
He added: "These delegates had gone there in their individual capacity. However, the responses from the other side cannot be categorised as Kashmiriyat [socio-cultural values of the people of Kashmir] or insaniyat [humanity]. They don't even believe in talks, have no faith in jamooriyat [democracy] too." Even as the delegation landed in Srinagar, the capital of the state, clashes broke out injuring nearly 100 people.
Kashmir plunged into chaos in July after prominent separatist figure Burhan Wani was killed by Indian security forces. After raging protests and rallies, which led to a sharp rise in violence, the Indian government was forced to impose a curfew, which lasted for an unprecedented 52-day period. The unrest has so far left at least 70 dead and more than 11,000 injured.
Syed Ali Shah Geelani, 86, a hardline separatist leader of the Hurriyat movement, did not meet the members of the delegation and even refused to let them inside his house. Several of Geelani's supporters shouted at the waiting MPs: "Go India, go back" and "We want freedom".
© Copyright IBTimes 2023. All rights reserved.