At least 22 people were killed and more than 300 injured in the northern Indian state of Jammu and Kashmir over the weekend, as protesters clashed with security forces after a separatist commander was killed in an encounter by police. On Friday (8 July), 22-year-old Burhan Wani, a commander with the terror outfit Hizbul Mujahideen was gunned down in Tral in southern Kashmir. He was well-known for radicalising youth on social media.
Soon after news of Wani's death was made public, protesters took to the streets and clashed with the police, which later spread to northern districts of Anantnag, Pulwama, Shopian and Kulgam. According to reports, demonstrators overran police stations and attacked army camps. They also set the house of a local politician on fire.
Later on Sunday, protesters allegedly threw a policeman into the Jhelum river, who subsequently drowned. Curfew was imposed in some places and internet services were cut-off in numerous areas across the state. Shops, schools, businesses and government offices remained closed on Monday. Railway services were also suspended.
Meanwhile, chief minister of Jammu and Kashmir Mehbooba Mufti has appealed for peace. Her spokesperson Nayeem Akhtar said in a statement, "We appeal to the separatists, parents of kids pelting stones to help bring peace."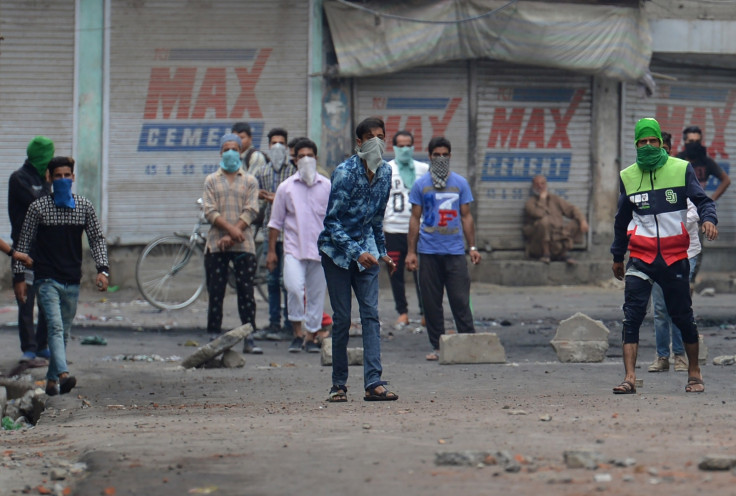 Former Jammu and Kashmir chief minister Omar Abdullah posted on Twitter: "Mark my words - Burhan's ability to recruit in to militancy from the grave will far outstrip anything he could have done on social media."
On Sunday, the Pakistani government condemned Wani's death and termed the killing "deplorable". In a statement it said, "Such acts are a violation of fundamental human rights of Kashmiris and can not deter the people of Jammu and Kashmir from their demand for the realisation of the right to self determination."