India: 3 police officers shot dead in 2 separate attacks in Srinagar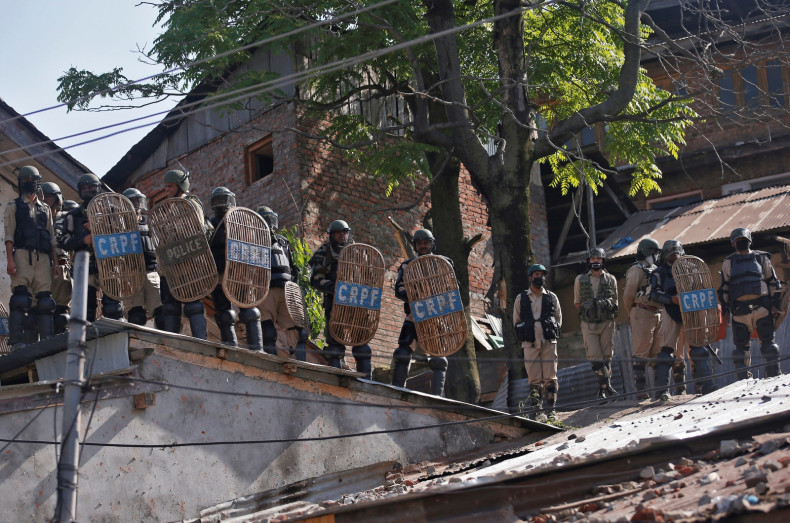 Three police officers, two of them unarmed, have been shot dead by unidentified assailants in Srinagar, the capital of the northern Indian state of Jammu and Kashmir. The police personnel were shot at close range in the downtown Zadibal area, which is thought to be a haven for separatists.
The extremists were on motorcycles when they opened fire at a posse of policemen, who were on duty. Two of the officers died on the spot while the attackers managed to flee the scene.
Two of the victims have been identified as assistant sub-inspector Ghulam Mohammad and head constable Nazir Ahmad, while the third officer, who was shot dead at a separate spot, was named as Mohammad Sadiq, according to the broadcaster NDTV. The militants snatched away the third policeman's rifle after killing him.
Law enforcement agencies have stepped up security measures and launched a manhunt to catch the perpetrators.
According to local reports, the attacks were meant to scare away tourists as Kashmir valley usually witnesses a surge in the number of visitors during summer. However, this has been contested as the crime spots were not popular tourist sites.
A senior police official, who did not wish to be identified, told Kashmir Life: "I believe these attacks must not be dismissed as hit-and-run type cases. There might be more to them than what meets an eye."
A local news agency in Srinagar cited a spokesperson for the domestic Islamist group Hizbul Mujahideen claiming responsibility for the attacks. In a similar incident in 2013, two policemen were shot dead in the city stoking tensions in Srinagar.
For several decades now, Kashmir has been at the centre of a bitter territorial dispute between India and Pakistan. The nuclear-armed neighbours have also fought two wars over Kashmir.