India orders troops 'not to count bullets' while retaliating against 'enemy' targets
India issues strong warning after ambush in Kashmir's Pampore town kills eight soldiers.
Indian Home Minister Rajnath Singh has said he has ordered troops "not to count the bullets" while retaliating against "enemy" targets following recent clashes in Pampore town in the restive Jammu and Kashmir state. Eight Indian soldiers were killed in an attack and more than two dozen others injured after militants indiscriminately opened fire on them during the weekend.
Speaking at a public gathering, Singh, in an obvious reference to Pakistan, said: "An attempt is being made by these terrorists and our neighbouring country to destabilise India."
He later went on to add: "I told them we will not fire the first bullet, but when we come under attack don't count bullets while retaliating... that standing order remains in force."
A team of officials led by the home ministry has been sent to Pampore to check whether there were any procedural lapses in dealing with the incident. Unidentified extremists sprayed bullets on a bus carrying up to 40 troops when the vehicle was travelling on the Srinagar-Jammu highway. At least two militants, armed with hand grenades and AK-47s, were killed in the attack after the ambush.
The Pakistan-based Lashkar e-Taiba (LeT) claimed responsibility for the attack. This was the deadliest attack on the Central Reserve Police Force (CRPF) in recent years.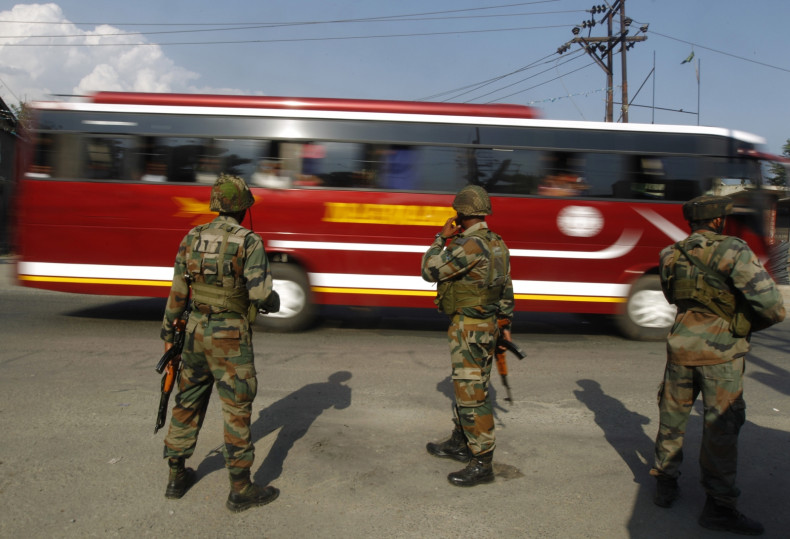 Condemning the attack, Mehbooba Mufti, the chief minister of Jammu and Kashmir, said in a strongly-worded statement: "They not only defame the state but I think they also bring discredit to the religion behind which they take shelter to perpetrate such acts."
Security has been heightened in the area following the attack.
In an apparent attempt to ease the bilateral tensions between the two nuclear-armed rivals, the Pakistani diplomatic mission in India has released a 19-page diary of various events which took place in June.