Kaspersky Lab, the Moscow-based cybersecurity firm, has released a statement in response to allegations from the US government, who claimed the company – and its widely-used computer software – could be used by Russia's state-backed hackers to infiltrate American targets.
"As a private company, Kaspersky Lab has no ties to any government, and the company has never helped, nor will help, any government in the world with its cyberespionage efforts," it said.
According to ABC News, the US Department of Homeland Security (DHS) previously shared a "secret report" with a number of federal agencies specifically discussing Kaspersky Lab.
Multiple US contacts – without evidence – have claimed the FBI is spearheading a probe into alleged links between the company and the Kremlin.
Three sources also said the FBI previously attempted to persuade Eugene Kaspersky, the firm's founder and CEO, to become an informant – a claim he has denied.
The contacts said the US government, which uses the firm's software, could be used to read emails or steal documents.
A day later, Kaspersky hit back: "For 20 years, Kaspersky Lab has been focused on protecting people and organisations from cyber threats, and its headquarters' location doesn't change that mission.
"Just as a US-based cybersecurity company doesn't allow access or send any sensitive data from its products to the US government, Kaspersky Lab products also do not allow any access or provide any private data to any country's government
"During the last 10 years, Kaspersky Lab has discovered and publicly reported on multiple Russian-speaking cyber espionage campaigns, which is more than any other US-based company."
Anti-Russia rhetoric has spiked in the US following the cyberattacks against targets including the Democratic National Committee (DNC) last year.
Its intelligence community – and numerous cybersecurity experts – linked the hack to two groups known to work on behalf of the Kremlin.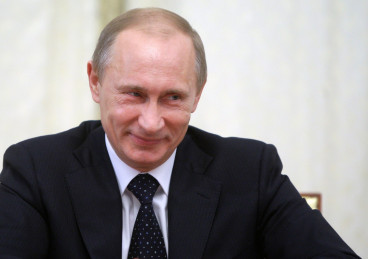 This year, Russian authorities arrested Ruslan Stoyanov, former head of computer incidents investigation at Kaspersky Lab, under mysterious circumstances.
"I know zero about that because the investigation is going on behind closed doors," Eugene Kaspersky recently told IBTimes UK.
The cybersecurity company, which now boasts roughly 400 million users worldwide, is well-regarded in the industry for analysis of malware and criminal hacking groups.
It previously helped detail the "Stuxnet" worm and exposed The Equation Group, a group later linked to US spies at the National Security Agency (NSA).
"Due to the company's unique and global customer mix, Kaspersky Lab will continue demonstrating its leadership by finding and reporting global cyber threat campaigns, regardless of the origin or intention," its statement continued.
It concluded: "Kaspersky Lab routinely attains licenses and certifications from the countries it operates in, including one from the US National Institute of Standards and Technology, certifying the company's encryption technologies for businesses as fully compliant with the [law]."