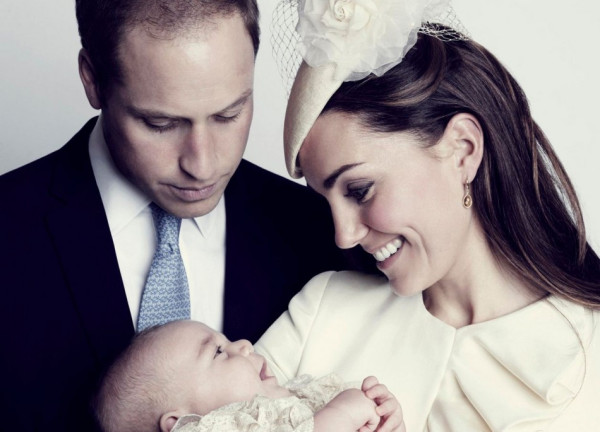 That the official residence of Prince William and Kate Middleton at Kensington Palace has been renovated is widely known but it has now surfaced that the Duchess of Cambridge played a crucial role in the overhaul and the interiors.
The Duke and Duchess of Cambridge's London home, Apartment 1a, has been renovated for the young royal family over a period of 18 months at a whopping cost of £1m.
Kate Middleton is being praised and admired for the new elements she has brought into the newly renovated palatial apartment.
Catherine was as busy with deciding on the decor of Apartment 1a for the last 18 months as she had been with her pregnancy.
According to a palace insider, the duchess regularly kept a tab on the antique decor items at the Royal Collection, furniture offerings and upholstery during her pregnancy. The 31-year-old Kate is said to have done so through browsing photos of the decor on her phone.
"Their home is beautiful. This is a very exciting time for them," the insider told the Us Weekly.
The 57-room apartment of William, Kate and George now has central air, wi-fi connectivity, three kitchens, his and hers washrooms, and two nurseries for Prince George – one for daytime and the other for the night.
The source reveals that the interiors of Apartment 1a feature faint shades of beige and cream. Kate, who took help of her mother's designer, Anne Allen, has opted for two royal accessories to decorate the apartment's entrance hall – two 19th century Corinthian lamps and a Persian rug.
Apartment 1a had been the official residence of Princess Margaret, the Queen's sister, for 42 years. She moved into the apartment after marrying photographer Anthony Armstrong-Jones, later Lord Snowdon, in May 1960, and lived there until her death in 2002.
William, Kate and Prince George moved in to Apartment 1a to begin their family life in October, before the christening of royal baby.