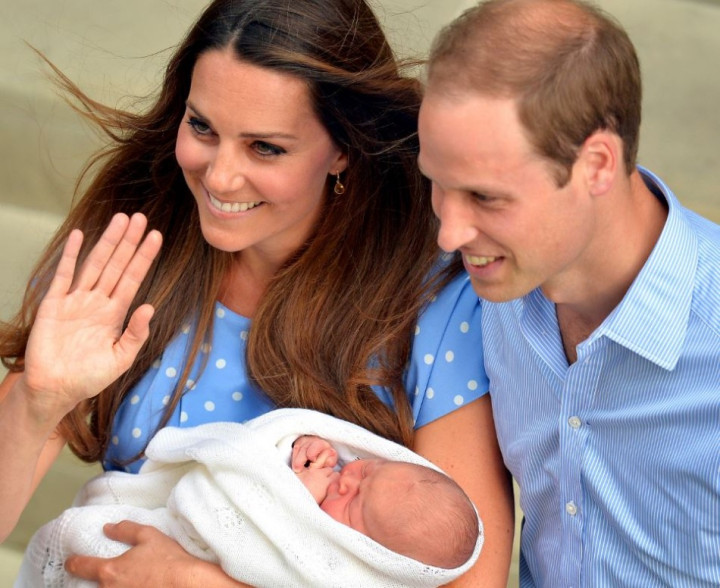 Kate Middleton and Prince William have already planned a first family holiday with their son, Prince George of Cambridge.
The Duke and Duchess of Cambridge became parents, for the first time, in July, after the duchess gave birth to George in London's St Mary's Hospital.
Reports say the royal couple will take the royal baby to visit the Queen's Scottish estate of Balmoral later this month. And George is expected to meet his great-grandfather, Prince Philip, for the first time.
"After being in the spotlight, they'll be looking forward to this period of relaxation," Robert Jobson, a royal correspondent told Now Magazine, "Wills will carry little George in a papoose and take him walking through the Highlands. The family will go fishing and have barbecues by the river. There's also a little hotel off-site with a swimming pool Princess Diana took her boys to, so George may even take his first swim."
Meanwhile, William made a first appearance in public since the birth of his son at the Audi Polo Challenge in Ascot, earlier this month.
The 31-year-old royal is reportedly planning on giving Kate a piece of jewellery - a brooch with a pink diamond - to mark the birth of their son.
"William has been giving this a lot of thought for a long time," a source told the Daily Express, "He's got lots of ideas from studying history of art at university and decided on a pink diamond as a centrepiece because it is pretty and feminine. It will be a thank you present to Kate."
Royal Baby Prince George: Details of Kate Middleton and Prince William's Parenting Styles Revealed