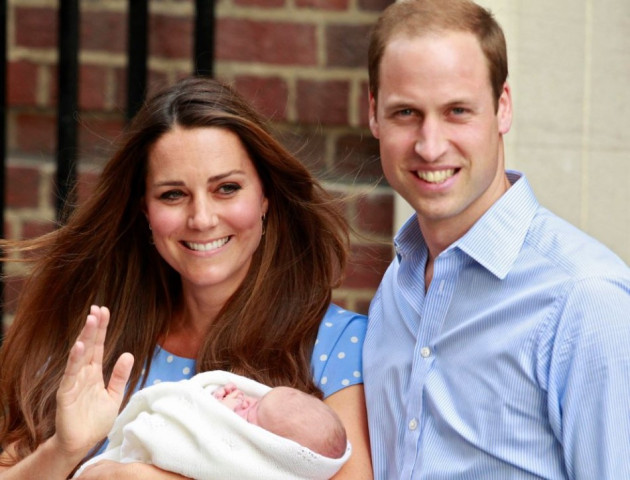 A senior minister has criticised OK! magazine for their Royal Baby Special issue, which discusses a post-pregnancy weight loss programme for Kate Middleton.
The issue hit newsstands the day after Prince William and the Duchess of Cambridge presented their first child - Prince George of Cambridge - to the world. And according to an interview with a source who claims to be the duchess' personal trainer, Kate is "super fit" and "her stomach will shrink straight back".
Jo Swinson, minister for women and equalities, criticised the magazine for creating an unhealthy obsession with unnaturally manipulating women's bodies after pregnancy.
"At a time when new mums are focused on building bonds with their newborns, the media unhelpfully churns out a set of impossible standards on losing baby weight within ridiculous timeframes," she told the Sunday Times, "We need to move away from the idea that women have to shed their baby weight quickly and that they're failing somehow if they don't. Surveys show this is a concern for two-thirds of new mothers."
"Publications like OK! magazine need to get some perspective," she added, "Fitting back into pre-pregnancy jeans is not the priority after childbirth."
The issue has also been criticised on Twitter, where fans of the duchess have voiced their concern. Other celebrities, like television and radio presenter Katy Hill have tweeted as well; Hill posted a photograph of her post-baby body, two months after giving birth.
And Tamsin Kelly, the editor of parenting help website Parentdish, told the Huffington Post UK she was "appalled" by the magazine's cover.
"For this magazine cover line to be in UK shops on the very same day Kate left hospital with her newborn baby is contemptible," she said, adding, "Women who do get back in shape fast may have an entourage of personal trainers and nutrition experts plus, and most importantly, someone to care for their baby while they are pursuing these ridiculous regimes."
The publication has responded to the wave of criticism by issuing the following statement:
"Kate is one of the great beauties of our age and OK! readers love her. Like the rest of the world, we were very moved by her radiance as she and William introduced the Prince of Cambridge to the world. We would not dream of being critical of her appearance. If this was misunderstood because of our cover it was not intended."