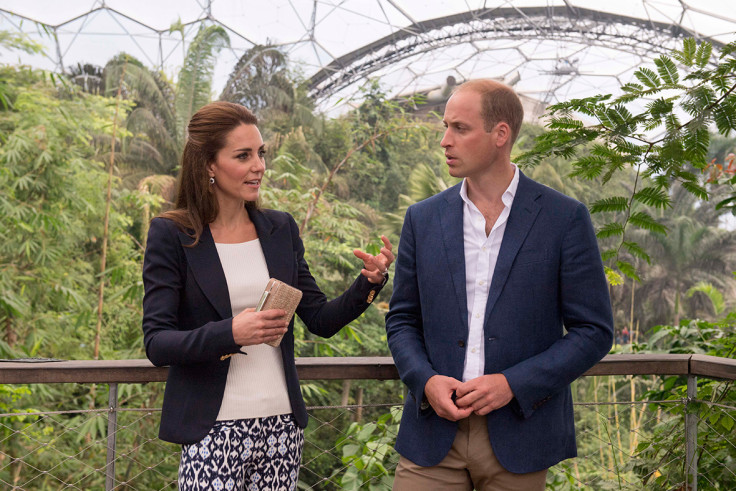 Prince William's recent ski trip adventure with the boys may haunt the Royal for a long time after a footage of him dancing with his friends, Guy Pelly, Tom van Straubenzee, James Meade and Australian model named Sophie Taylor surfaced online.
To add to his woes, the Duke of Cambridge was notably absent from Commonwealth Day service at Westminster Abbey. Meanwhile a report in E! News, says that this incident will not break Kate and William apart.
A source told the outlet, Kate is "disappointed" with her husband's behaviour during the ski trip, but the insider has alleged that this will not break the couple apart in any significant way. The source also said that the Switzerland trip was just a boys' weekend, which isn't a big deal. While some of the females photographed near the guys may raise eyebrows, the insider assured fans that the couple will be fine.
Earlier a Vanity Fair report alleged that mother of Prince George and Princess Charlotte's is "less than pleased" with her husband's behaviour. A source told the publication, "It was William's choice to go away, but make no mistake Kate wears the trousers in their marriage, and she won't be happy with William's antics."
The source added, "She thought his partying days and larking around with the boys was a thing of the past. I imagine she'll find this humiliating and William will have come in for a pasting," added a source.
Nevertheless, Prince William and Kate are expected arrive in Paris on Friday (17 March). This trip also marks the first time the future king has made an official visit to the city since his mother, Princess Diana, tragically died in a car crash in the city 1997. The two-day trip will aim to strengthen relations between France and a post-Brexit Britain.