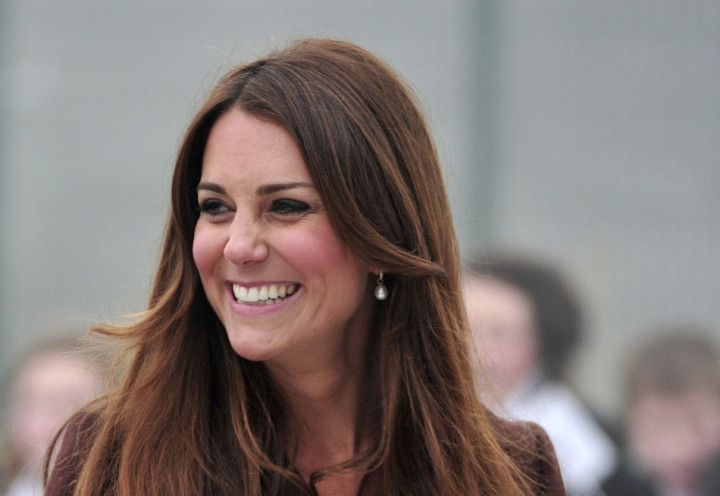 Kate Middleton has been given a faux-sheepskin blanket for her royal baby and a vegan hamper to celebrate the birth of her first child.
The Duke and Duchess of Cambridge were sent the blanket by People for the Ethical Treatment of Animals (Peta) ahead of Kate's due date, which is 13 or 14 June.
In the card sent to Prince William and Kate, Peta explains that traditional sheepskin blankets given to newborns are products of animal suffering, but the blanket and toy giraffe they sent was cruelty-free.
Sheep used for their wool and skin have their tails docked without pain relief. Workers are often rushed to shear the animals as fast as possible, so end up cutting the animals, which in some cases result in amputations.
When they are no longer needed, the animals are shipped off for slaughter, the animal rights group said.
As well as the blanket, Peta also sent the Duke and Duchess a hamper of vegan goodies, including cavier and 'faux gras' - a play on the luxury pate foie gras, which was banned from all Royal menus by Prince Charles in 2008 because of the suffering its production causes.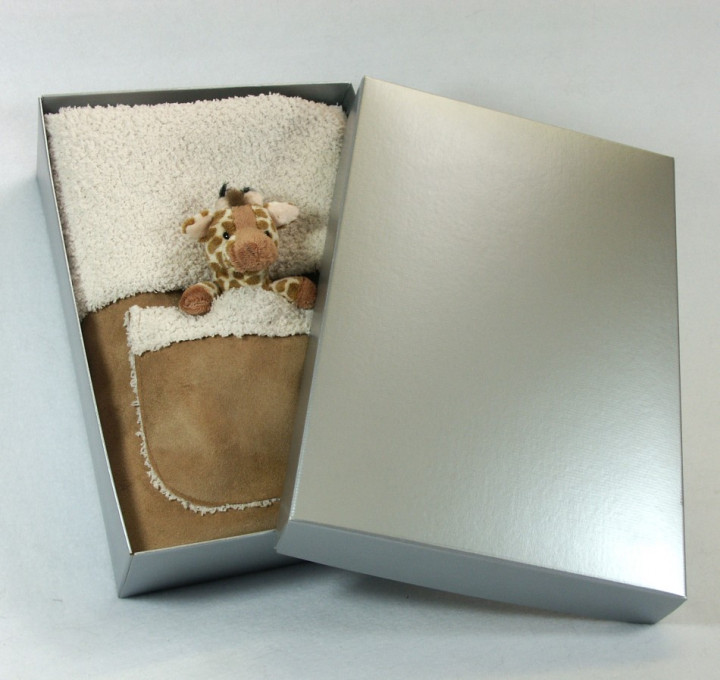 Mimi Bekhechi, Peta UK's associate director, said: "Using a cruelty-free baby blanket is a wonderful way to start a lifetime of compassion.
"We hope PETA's gift to the Duke and Duchess of Cambridge will inspire other parents to set an example of kindness for their families by choosing compassionately created items for their children."
Kate recently received a gift from the Finnish government given to all new mothers in the country. The cardboard box included condoms, bra pads and baby clothes.
In addition to the unusual gift from Scandinavia, the Duchess received an 18-carat white gold charm bracelet which can also be used to hold nappy rash cream.
As well as a box of condoms, the duchess has also received several other gifts ahead of the baby's birth. British jeweller Theo Fennell, whose clients include David and Victoria Beckham and Elton John, was commissioned by antiseptic healing cream brand Sudocream to create the piece.
Kate's sister, Pippa Middleton, is also rumoured to have bought her a baby girdle, which helps to keep a new mother's stomach tight after the birth. Actress Jessica Alba, who used a baby girdle for three months after she gave birth, said the experience was "brutal".
Read more
Kate Middleton Pregnancy: Royal Baby Title Revealed
Kate Middleton Planning Hypno-Birth at St Mary's Hospital in London
Kate Middleton Baby: Duchess Craving Curry Ahead of Royal Birth
Kate Middleton Baby: Duchess Gets Finnish Gift Box With Condoms, Bra Pads and Cardboard Cot