Heidi Agan, a single mother-of-two from Northamptonshire, is sporting an expectant mother look to keep pace with the Duchess of Cambridge, who is five months pregnant.
The royal lookalike now has a "bump made in various sizes".
"As Kate grows I will too - to be authentic I thought it was important," she told BBC News.
Last May, Agan quit her £6-an-hour job as a waitress in Kettering and now charges around £650 for an appearance as the Duchess of Cambridge.
She travels around the UK and the world, capitalising on her uncanny resemblance to the wife of the next in line to the throne.
"To have done 12 years of something you know and then to leap into an industry that gives with one hand and takes with another is difficult, but I'm just really happy and feel blessed that I did," she said.
Agan keeps up with social media sites such as Twitter to keep abreast of Kate Middleton's wardrobe, making sure her own fashion style matches that of the duchess.
She feels it's important to get the clothes, mannerisms and Kate's body language with Prince William correct. "Things like that are all very important if I want to be the best."
However, Agan refused to say which of the royal brothers she found more attractive. "I don't think either William or Harry are my type, they are too tall... is that diplomatic enough?" she said.
The 32-year-old's latest appearance as Kate Middleton was in Corby, where Agan gave a royal performance at an event in Corporation Street.
It's not just the clothes and demeanour of the Duchess of Cambridge that are seen as highly desirable. The Daily Mail reported that requests to plastic surgeons from women wanting her nose have tripled since 2011.
"The symmetry of Kate's nose, the angle between her lip and the tip of her nose and the minimal amount of nostril on show, are all near-perfect," said plastic surgeon Maurizio Persico. "Her nose is straight with a cute, rounded tip and is perfectly in proportion to her face. This gives Kate an attractive and striking profile."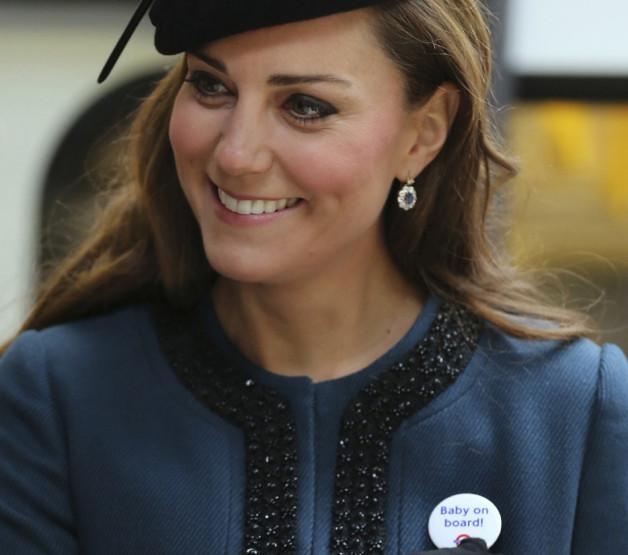 Susan Scott, who runs a lookalike agency in London, told the Daily Telegraph: "We haven't seen this sort of thing since Diana and with her it built up over a long time, it didn't start with her wedding like this has.
"We have already reached the same number of Kates as we had Dianas at its peak in the early 1990s."
The company has 50 Kate Middletons on its books and about 20 Prince Williams. Requests for the royal couple now make up 95 percent of bookings.
Royal lookalikes regularly charge an average of £1,000 a day.
Kate Bevan, a 22-year-old Kate Middleton lookalike, recently travelled to Hong Kong for four days of public appearances, receiving £3,500.
"I had people curtsy and ask for my autograph," she said. "I didn't think anyone in Hong Kong would even know who Kate Middleton is. But it was even more crazy there than in England."