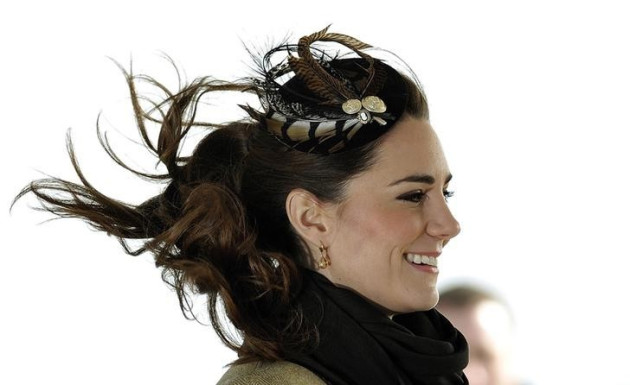 Catherine Middleton, the Duchess of Cambridge, is hoping her mother Carole Middleton will move in to Kensington Palace, to help with baby duties.
The plan was revealed in an interview with Kate Middleton's friend Jessica Hay in Australian magazine New Idea.
The 31-year-old royal is seeking to break with tradition, by bringing her 57-year-old mother to the palace when the new prince or princess arrives in July.
A professional childminder is usually brought in by the monarchy.
"Kate and William are both pretty terrified about the rest of the pregnancy after the hyperemesis [severe morning sickness]," Hay revealed.
"Carole may even move in with them when the baby's born so they don't have to rely on a nanny.
"But all in all Catherine's very happy. With so much family around her and William they're starting to enjoy the pregnancy after such a traumatic start."
Hay also told how the ­royals have been offering advice to the Duchess of Cambridge to help her recover from the morning sickness that put her in hospital.
The Queen is said to have sent chutney from her estate and told her grand-daughter-in-law to eat some if she starts feeling ill again.
"After the hyperemesis Kate was throwing up every 10 seconds. She still looks at food and feels nauseous," Hay said.
"Catherine has that feeling you have when you've had food poisoning and your stomach's shrunk - she finds it hard to eat a full meal and gets very full quickly."
To help combat her morning sickness, Kate is now believed to be on a special diet.
She is eating avocado, berries, broccoli and ­oatmeal, plus smoothies made from vegetables to up her vitamin intake.
Kate has also turned to a natural food remedy to quell her morning sickness - figs. The black Bursa figs from western Turkey, are rich in iron and vitamin B6. The fruit contains an enzyme that aids digestion.
In readiness for the birth of her first child, the Duchess has taken up yoga and hypnotherapy.
She has hired her own private yoga teacher and has been going to classes at the upmarket Hurlingham Club, west London, which has a 10-year membership waiting list.
Hay claims: "The yoga calms and centres her and helps deal with any stress she's feeling.
"She's been seeing the Queen's personal doctors and they've told her no strenuous exercise but they have said gentle, regular yoga is a good thing if it relaxes her. And Kate has been seeing a well-known hypnotherapist to help with her appetite.
"The hypnotherapy is taking away negative thoughts connected with food from the morning sickness and replacing them with cravings for healthy food."