Their Royal Tour of Canada is on the horizon, beginning on 24 September, but the Duke and Duchess of Cambridge kicked off their active September with a visit to Cornwall and the Scilly Isles today.
The royal couple were delighted to greet onlookers at their first stop – Truro Cathedral but it was Kate Middleton's flawless appearance which cheered bystanders.
Wearing a pale pink midi dress by New York-based fashion designer Lela Rose, the fit and flare style of the pastel design and cinched-in waist with tasteful elbow length sleeves flattered the 34-year-old's svelte figure .
She completed the feminine look with an embellished box clutch-bag and a recycled pair of grey suede wedges by high-street favourite store Monsoon. Proving that you don't have to break the bank to dress like a future queen, Kate donned these practical heels during her royal tour of India in April.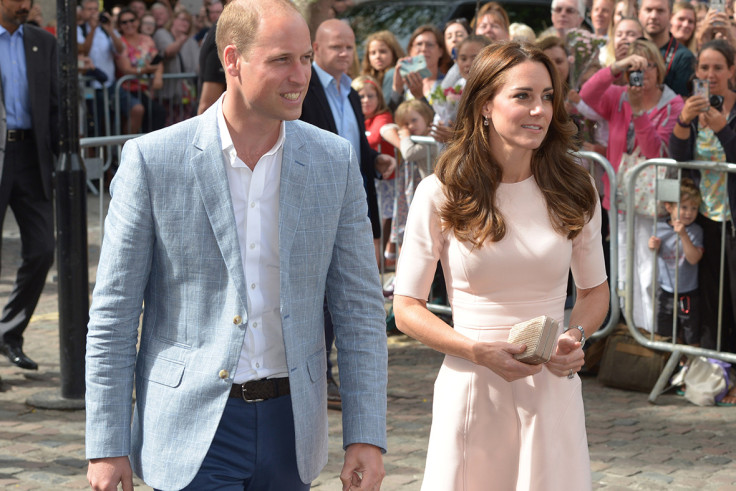 The mother-of-two wore her thick brunette locks in trademark bouncy blow-dried style along with a fresh, rosy make-up look and diamond earrings. She completed the look with a smile beaming from ear-to-ear in front of the excited crowd before meeting civic dignitaries.
The couple showed support for a £3.2m campaign to raise money for a new slate roof for the precious cathedral – built between 1885 and 1910 and designed by architect John Loughborough Pearson in a gothic revival style.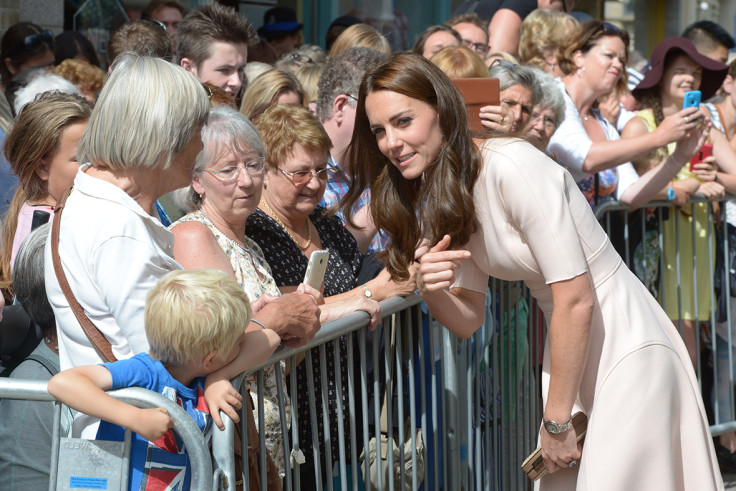 William and Kate both signed two of 60,000 slates that will go up on the roof and, so far, the picturesque cathedral has raised approximately £650,000 and put 20,000 new slates in place to prolong its lifespan as an iconic cultural attraction of Cornwall.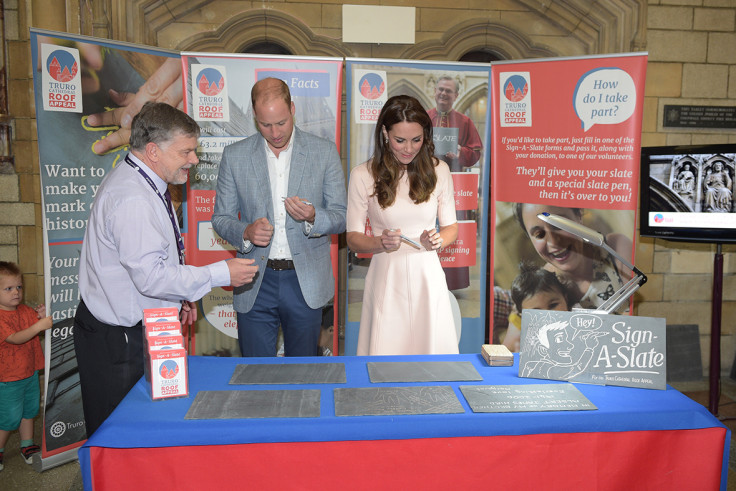 William, also 34, was all smiles as he sported a smart casual outfit of a grey check blazer with a crisp white shirt, navy chinos and brown suede brogues for a contemporary touch. The royal couple's two-day 'mini tour' will teach them about the Duchy of Cornwall and its history, being as they are set to inherit it.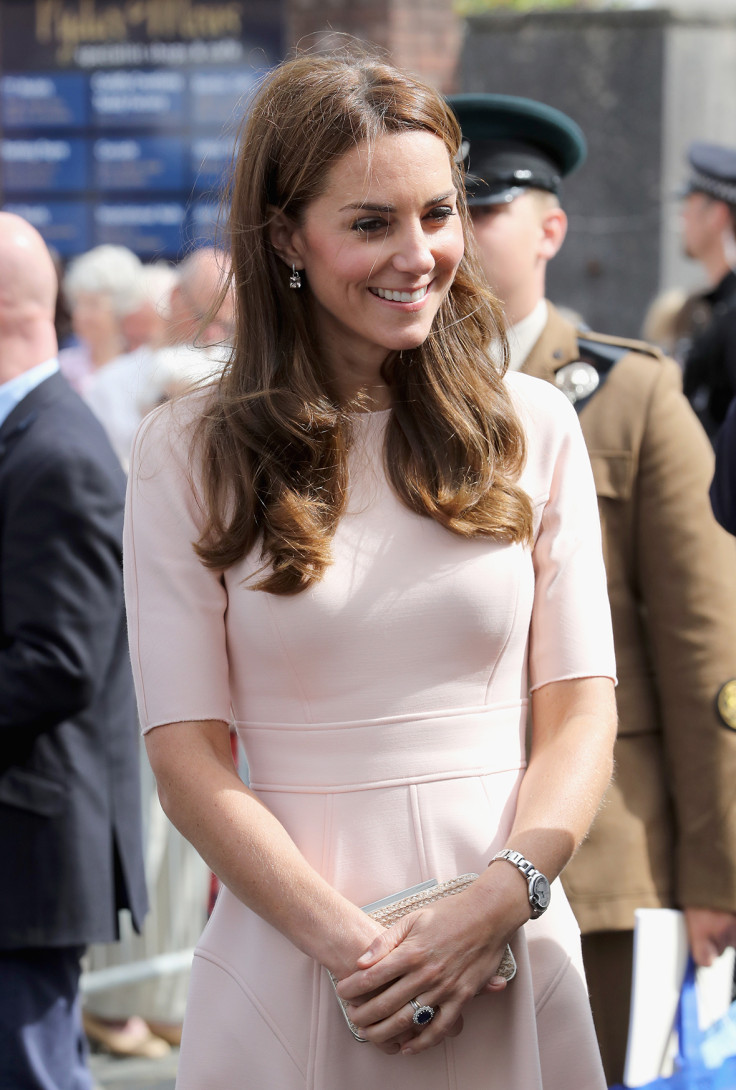 Following their visit to Truro Cathedral – whereby they will sign a visitors book before leaving – the parents of Prince George and Princess Charlotte will enjoy spending the afternoon with the Wave Project on Newquay beach, which uses surfing to help reduce anxiety in children. The duke will undoubtedly take great interest in this part of the visit due to his huge passion for mental health and raising awareness about depression and anxiety.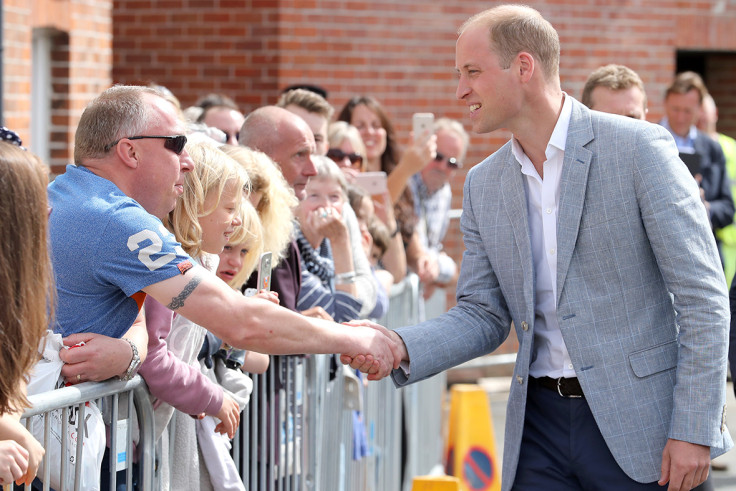 The couple will then stay overnight at Restormel Manor, which is a 500-year-old, nine-bedroom historic house in Lostwithiel, Cornwell, owned by the Duchy. Furthermore, they will be introduced to residents and projects on the Duchy of Cornwall estate, which includes 53,000 hectares of land across 23 countries that was established in 1337 to fund the heir to the throne.
Interestingly, the Duchy provides Prince Charles with a private income of more than £20 million every year. William will inherit the revenue when his father becomes king.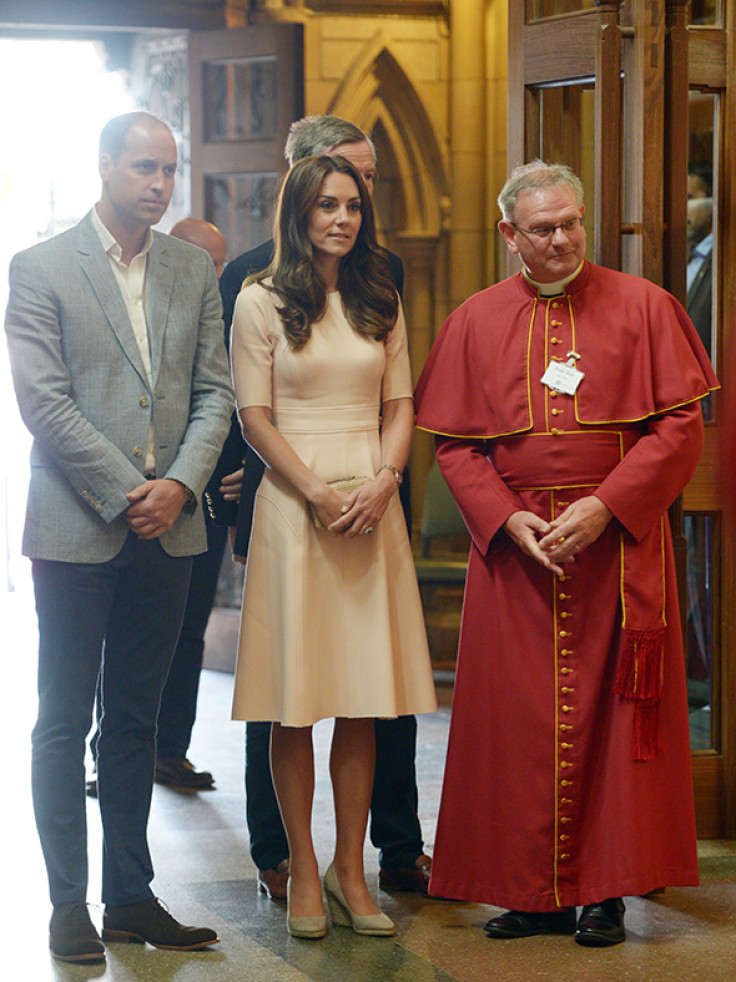 Onlookers were eager to get up close and personal with the couple, with one royal fan, 62-year-old Linda Moore, stating: "I asked him: 'Can I have a kiss?' And he said: 'You can give me a peck on the cheek.'"
On demanding if she could have a hug too, William replied: "Oh, go then," before posing for a picture with her.