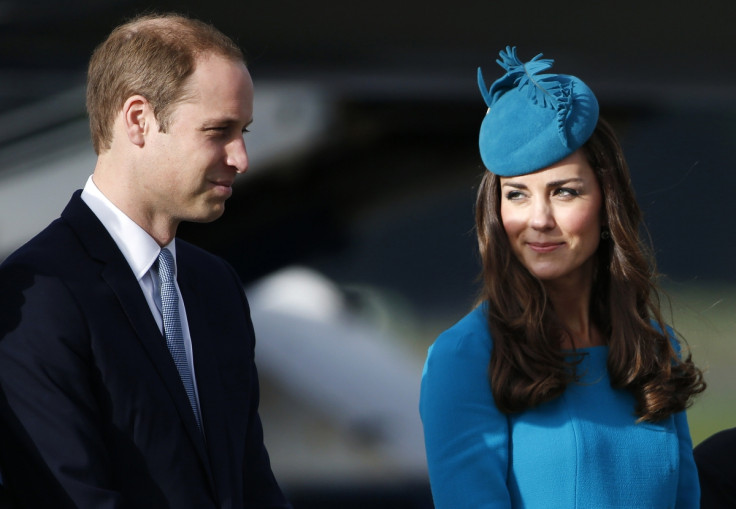 Kate Middleton has been motivated to increase her family by having more children as Prince William's remarks sparked fresh pregnancy rumours of the Duchess during New Zealand tour.
On accepting New Zealand's official gift for Prince George from Cynthia Read, who knitted a merino wool shawl, the Duke reportedly told her: "You might have to make another one soon!"
William's remarks soon triggered speculation that George's sibling might be on the way until the Duchess dismissed it by indulging herself in a wine-tasting event at the Amisfield Winery in Queenstown.
Amid such intermittent pregnancy rumours, a Maori chief in Christchurch encouraged William and Kate to produce more children.
During a traditional welcoming event to Christchurch, Henare Rakiihia Tau, chief of the Ngai Tuahuriri, told the Duke and Duchess of Cambridge to do what "Princes and Princesses do."
"May you do what Princes and Princesses have always done and increase your family," Tau said at the end of a welcoming speech outside the city council building in Christchurch, according to Clarence House.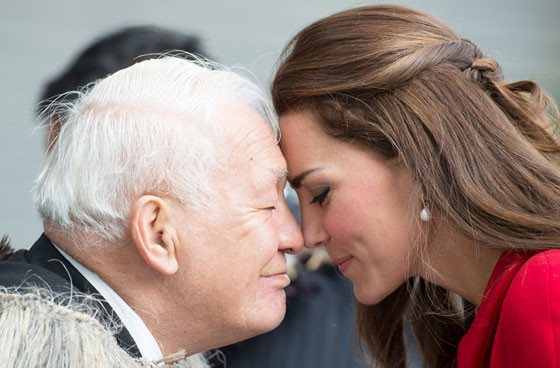 While Kate has been facing pregnancy rumours and expectations of second royal baby, the 32-year-old mum revealed how she managed bringing up little George when Prince William was away.
During a visit to Royal New Zealand Air Force base in Whenuapai, the Duchess told Melissa Tilbury, wife of a RNZAF serviceman, "when George was much younger, William was away a lot in the beginning."
"But that you get by," Kate said sympathising with such issues faced by RNZAF servicemen and women and their families.
The Duke of Cambridge was posted at Angsley for about a month following the birth of Prince George in July last year. This was William's last posting before he left the Royal Air Force after serving as an operational captain within the Search and Rescue Force.