Royal Baby: Outside St Mary's Hospital where Duchess of Cambridge is in Labour [LATEST PHOTOS]
The Duchess of Cambridge has been admitted to the Lindo wing at St Mary's Hospital, in the early stages of labour. The 31-year-old royal was due to give birth to her first child last week.
The duchess will give birth to her first child with Prince William, the Duke of Cambridge, at the same hospital where Diana, the late Princess of Wales, gave birth to both William and Prince Harry.
The royal coupe have bucked the trend of recent times and chosen to wait till delivery to find out the sex of their first child together. However, regardless of that development, the first-born of the Duke and Duchess of Cambridge will be third in the line of succession to the throne, following his/her grandfather, Prince Charles, and father, William.
Meanwhile, although the royal baby may still be a few hours away, people, tourists and fans alike have been gathering outside St Mary's Hospital for some time now. Royal watchers have been there posing for photographs, holding aloft gifts and soft toys for the baby and showing considerable excitement.
A group of young women posing with Duchess of Cambridge masks and fake baby bumps have also been spotted outside the hospital.
Scroll down to view some of the latest photographs from outside St Mary's Hospital, where Catherine is in labour...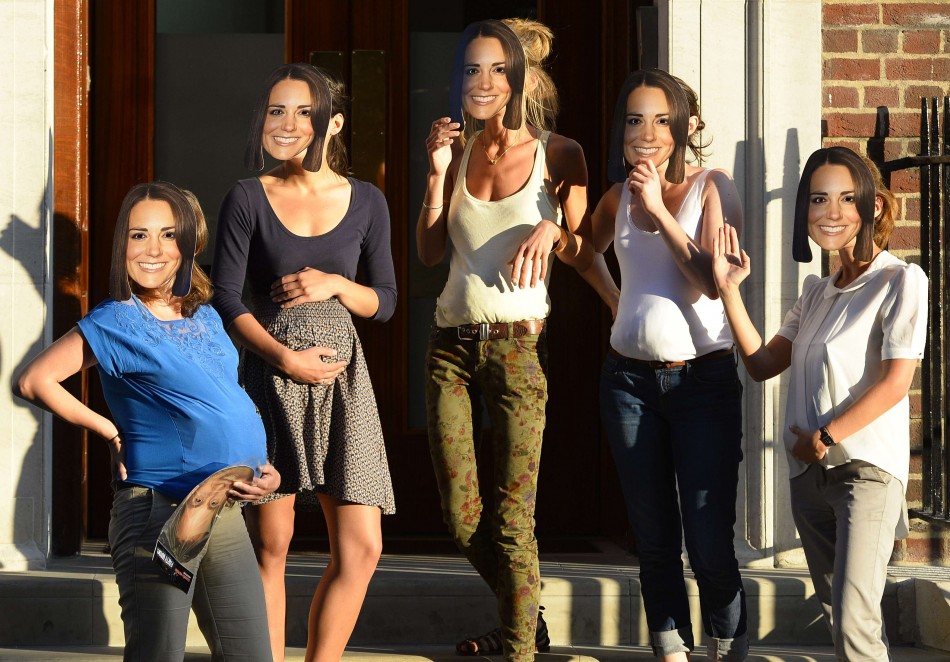 © Copyright IBTimes 2023. All rights reserved.