Kate Middleton Shows Off New Hair Style at the Natural History Museum Gallery Opening [PHOTOS]
The Duchess of Cambridge showed off a new 1970s inspired haircut as she attended the official opening of the Natural History Museum's Treasures Gallery in London, England.
Catherine Middleton, the Duchess of Cambridge looked elegant in a green Mulberry dress - with CND-style peace symbols on it - and showed off a new hairdo with layers. The hair style reportedly have been created by her favourite hairdresser Richard Ward, who has a salon off Sloane Square.
Meanwhile, the Duchess was given a tour of a gallery featuring 22 of the most extraordinary specimens to have ever been displayed at the London museum, including the rare first editions of Charles Darwin's On the Origin of Species and Audubon's Birds of America.
At the opening of the exhibition, she spoke about how she and her husband, the Duke of Cambridge, Prince William had enjoyed visits there in the past.
"The Natural History Museum has a very special place in the heart of this nation. William and I are just two of millions of people who have passed through these doors, and marveled at the spectacular wonders of the natural world, housed in this beautiful gallery," she said.
"I care passionately about what this museum stands for. Being here tonight, seeing some of nature's finest treasures, reminds me just how precious and awe inspiring the natural world is," she added, "That is why the opening of Treasures is so incredibly exciting. If it were ever needed, there is now even more reason to visit this wonderful museum."
Director of the Natural History Museum Dr. Michael Dixon expressed his happiness to welcome one of Time Magazine's 100 Most Influential People in the World, at the event.
"We are thrilled Her Royal Highness joined us to celebrate the opening of Treasures. We hope that she is the first of many visitors to discover everything the Museum represents in this special gallery," he said.
Meanwhile, on 24 November, the Duke and Duchess of Cambridge attended the Autumn International rugby union test between Wales and New Zealand, at the Millennium Stadium in Cardiff. Catherine looked as elegant as ever, in a claret-red LK Bennett coat and Prince William dressed to match, with a red striped tie. The Duchess's coat was the same one she wore to a UNICEF event in Copenhagen, Denmark, in November last year.
Finally, take a look at a selection of photographs of Kate Middleton and her new hair-do at the Natural History Museum's Treasures Gallery in London.
Emir of Kuwait Sheik Sabah Welcomed by Queen to Windsor Castle [PICTURES]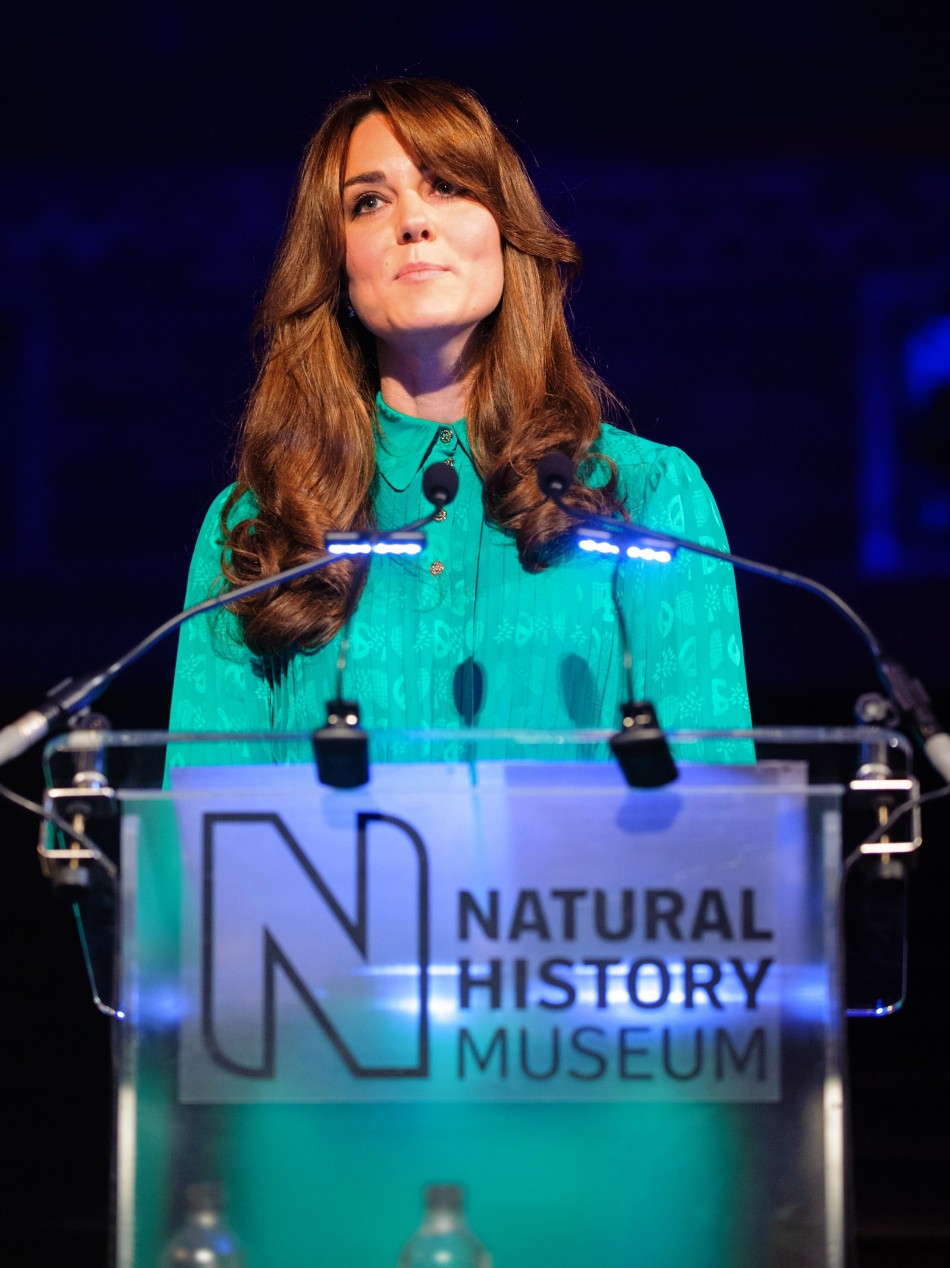 © Copyright IBTimes 2023. All rights reserved.