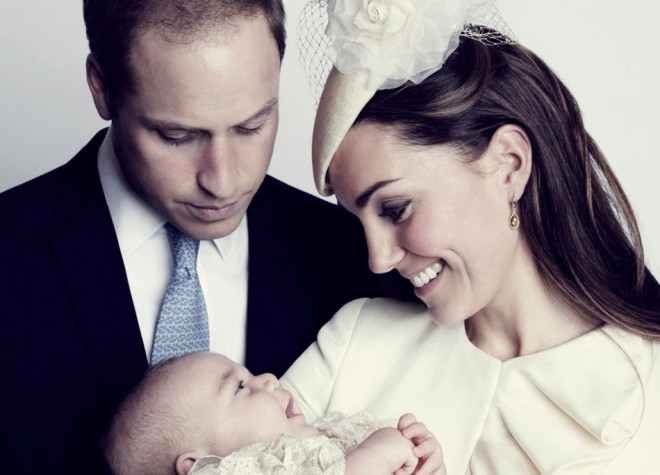 Rumours about second pregnancy of Kate Middleton have been doing the rounds, at least in the US, since the birth of Prince George in July.
After Globe magazine reported last week that the Duchess of Cambridge was three months pregnant with a baby girl, a new report in another US tabloid magazine has affirmed the claims.
According to a report in the recent print issue (3 March) of celebrity magazine Star, Kate Middleton has got it confirmed that she is having a little sister for George, and that William and Kate have already shared the news with several people.
"Little George is getting a sister, and Kate is absolutely thrilled," a source who claims to be close to the royal couple told the magazine, according to celebrity gossip website Hollywood Life.
"[Kate] was really hoping the next child would be a girl, and having it confirmed has just given her best start to the year. Kate and William are ecstatic!"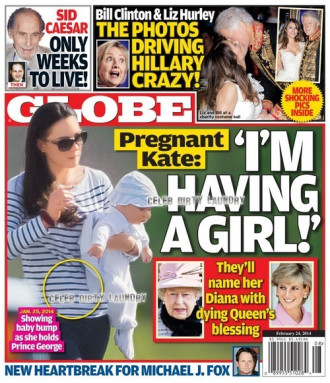 The magazine reports that Kate was so desperate to have a baby girl that she opted for genetic test to find out the sex of the foetus.
In her first pregnancy, William and Kate decided to not know the gender of their baby until birth.
The Duchess was confirmed that she was carrying a baby girl on Valentine's Day when she visited Northolt High School to open its new Art Room, a charity that helps struggling students through art.
The magazine claims that Kate broke the news of baby girl to Prince William first soon after her visit.
"William was ecstatic! He couldn't stop hugging her," a royal family insider said.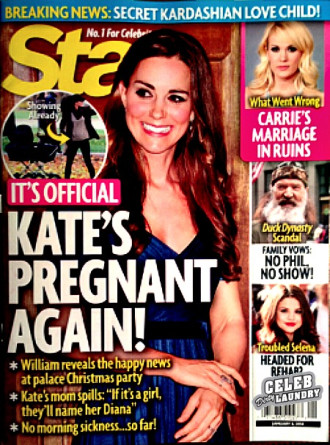 "He was actually a little surprised, because he was convinced it would be a boy. In his head, he was expecting a brother for George, because he himself grew up with a little brother."
"But now that they know a girl is on the way, it has really affected him emotionally. He knows his mother, Princess Diana, would have been overjoyed."
The report follows another Star's report of Kate's pregnancy in the magazine's January issue in which it claimed that the Duchess was well into her first trimester. However, the report did not confirm that Kate was carrying a baby girl.
"Kate and William will, of course, be happy with a healthy baby of either sex, but Kate is really hoping for a girl this time. She feels a little sister for George would be perfect," a royal insider said.