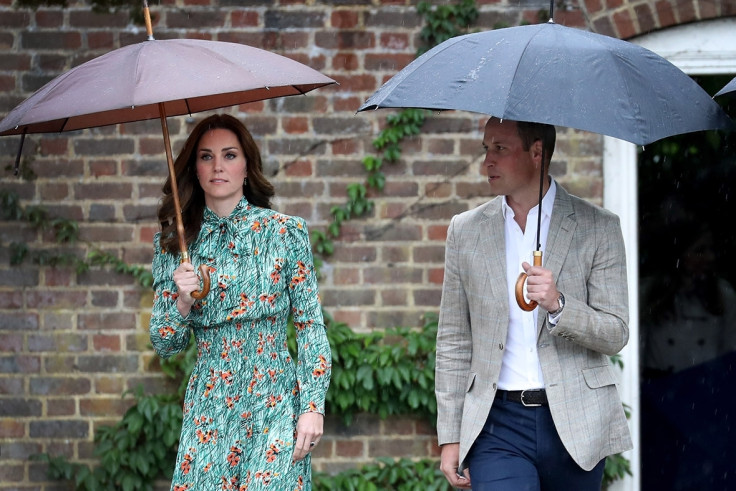 Following news that the Duke and Duchess of Cambridge are expecting their third child, the question now on everybody's lips is what the royal couple will name their baby.
Royalists might remember that Prince George Alexander Louis − who will meet his new sibling early next year when Kate Middleton delivers at the Lindo Wing at St Mary's Hospital in Paddington again − was named after the Queen's beloved father.
Back in 2015, Charlotte was the public's choice of name and was the option the royal couple eventually betrothed upon their daughter.
"The Duke and Duchess of Cambridge are delighted to announce that they have named their daughter Charlotte Elizabeth Diana," they announced shortly after her birth. "The baby will be known as Her Royal Highness Princess Charlotte of Cambridge.
Alice, Mary or Victoria are the most likely options if the baby is a girl. Alice, which is the bookies' favourite with 8/1 odds, has a royal heritage: it was the name of one of Queen Victoria's daughters and the Duke of Edinburgh's mother.
But might Prince William opt to pay a similar tribute to his late mother, Diana Princess of Wales, this time around? Considering that 31 August marked the 20th anniversary of Diana's death, it would definitely be a lovely way to remember the People's Princess, who was killed in a car crash in Paris in 1997.
"One thing I can always say about my mother is that she smothered Harry and me in love," the Duke recently said during a candid sitdown with Alastair Campbell. "Twenty years on I still feel the love she gave us and that is testament to her massive heart and her amazing ability to be a great mother."
However, Joe Little, managing editor of Majesty magazine, tells IBTimes UK that the chances of the new baby being named Diana are greatly reduced by the fact 'Diana' is one of Princess Charlotte's names. He said that although it is "Unlikely that the Cambridges would give it to a second girl, who knows for sure?"
Little's thoughts are echoed by Royal commentator Richard Fitzwilliams, who adds: "My feeling is that William and Harry have paid tribute to Diana is so many ways and we know their mother is their inspiration and always in their thoughts ever since William gave Kate Diana's engagement ring. Recent interviews have emphasised their devotion to their mother's memory."
He added: "Charlotte's names include Diana. I would think it most unlikely a daughter would be called Diana because it would be seen as a statement and many would think it divisive.
Should it another boy, Arthur Frederick and Philip are leading the way. Not only was Arthur (10/1), the name of the legendary 5th Century leader, it was what Queen Victoria's son and grandson were both called.