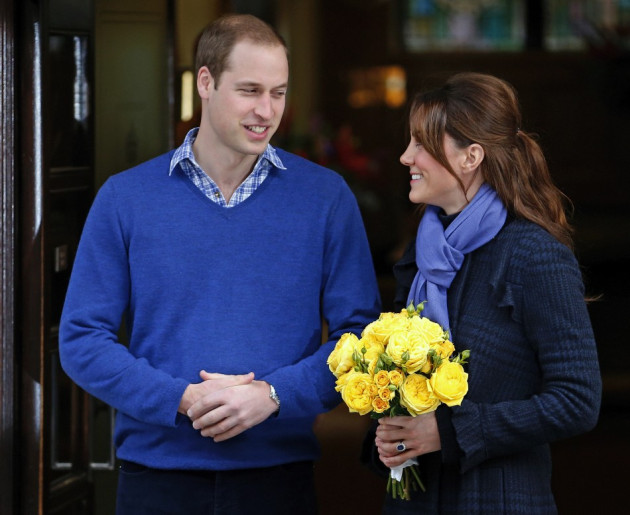 Kate Middleton and Prince William have welcomed a baby boy at St. Mary's Hospital in London and the excitement has spread around the world like wildfire.
The Duchess of Cambridge gave birth at 4.24pm and the baby weighed 8lbs and 6oz, and the proud father, Duke of Cambridge was also present for the birth.
"Both my wife and I are overjoyed at the arrival of my first grandchild. It is an incredibly special moment for William and Catherine and we are so thrilled for them on the birth of their baby boy," Prince Charles said in a statement.
"Grandparenthood is a unique moment in anyone's life, as countless kind people have told me in recent months, so I am enormously proud and happy to be a grandfather for the first time and we are eagerly looking forward to seeing the baby in the near future," he added.
Interestingly, there were predictions that Prince William and Kate Middleton are expecting a girl, with the 31-year-old royal, herself hinted on several occasions the same.
In March, during her visit at the National Fishing Heritage Centre in Grimsby, as she was speaking to wellwishers, the duchess was handed a teddy bear for the baby and replied spontaneously: "Thank you. I will take that for my d..." before stopping mid-sentence.
Royalty fan Sandra Cook, who was standing nearby, said: "You were going to say 'daughter', weren't you?" Kate replied: "No ... we don't know."
"Then I said, 'Oh, I think you do' to which she said, 'We're not telling'," Cook said.
Kate Middleton's Australian relative, Lillian Lowers, 72, who is related to the duchess through her mother Carole (the two women share the same grandmother) had said the baby will be a girl called Elizabeth.
"I think it is going to happen in the next few days, anywhere between two in the afternoon and just before 12 at night. It is going to be a girl. It will weigh under five pounds," she told Australia's Daily Telegraph, "I don't think [they will] pick a peculiar name. I've got a feeling they will call her Elizabeth. One of my granddaughters, her second name is Elizabeth."
Bookies also cashed in big, as thousands of Britons placed bets on the name and sex of the royal baby. Alexandra was a popular name with the bookies.
"The whole world has been waiting for Kate to go into labour and now that she has, we have witnessed another betting frenzy," Nicola McGeady from Coral bookmakers said, "Punters have been anxiously clutching onto their betting slips for months now and if the money talks, the baby will be called Alexandra, with brown hair, weighing 7lb to 7lb 15oz, an outcome which will prove a nightmare result for the bookies."
However, Prince Harry had let the cat out of the bag by revealing that the royal couple is expecting a baby boy.
"Harry has been telling everyone Will and Kate are having a boy and how thrilled he is at the prospect of having a little nephew," a source told Mirror. "Apparently Kate has always wanted a boy. The close inner circle all know that it's a boy and they're busily buying gifts with a boy theme. There will be an awful lot of blue in their house."