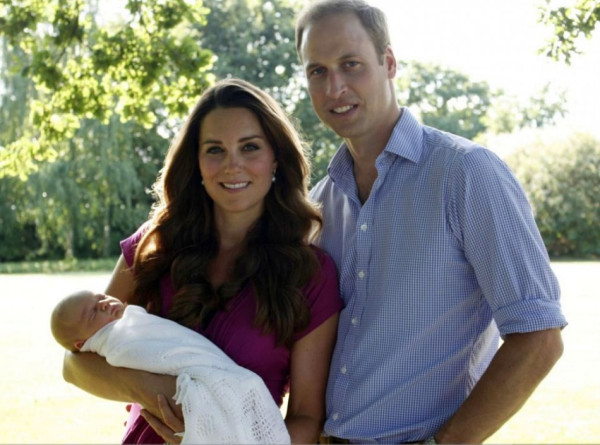 Kate Middleton and Prince William want a "different" christening of their son, Prince George, the future heir to the British throne, royal sources reveal.
The christening of Prince George will take place at The Chapel Royal, St James's Palace on 23 October; George will be christened by The Archbishop of Canterbury, the Most Reverend Justin Welby, according to Clarence House.
While the christening ceremony will be like the usual private royal affair, William and Kate insist on hosting the proceedings of christening different from what has been followed in the royal family till date.
"William and Kate are going to do things differently, and actually, their families are respectful of that," a source told the E! News.
"This won't be a case of a big rift. Christenings are not state occasions. They're private affairs and can be as big or intimate as the parents desire," the source said.
Will William and Kate break another royal tradition?
The Duke and Duchess of Cambridge's plan for royal baby's christening is speculated to add to their ongoing trend of breaking from the royal traditions since Prince George's birth in July.
The royal couple first opted for hands-on parenting over having a nanny for their newborn, while Kate Middleton's mother, Carole Middleton, has been an extra help in bringing up Prince George. She accompanied William and Kate in Anglesey and now is reportedly staying with them at their Kensington Palace apartment.
In another break with tradition, William and Kate declined formal photo-shoots of George and rather made a family photo taken by Kate's father as Prince George's official portrait.
Most recently, it was reported that William and Kate have chosen friends over members of the royal family to be Prince George's godparents on his christening so that the royal baby gets a "sense of stability and normality."