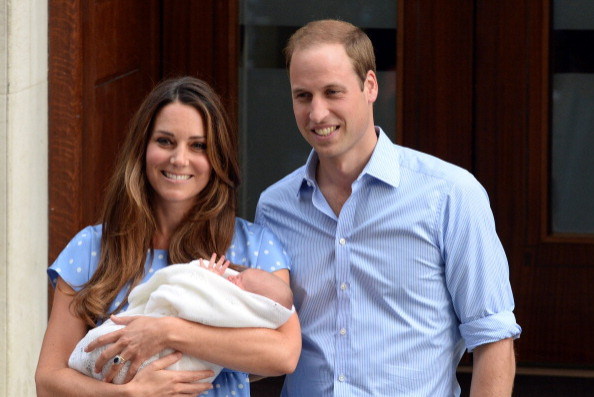 Kate Middleton and Prince William famously broke with Royal tradition when they chose not to employ a full-time nanny for Prince George. But its seems the expectant parents have conceded that a toddler and a new born baby might be too much of a handful for them to manage on their own.
The Duke and Duchess of Cambridge have reportedly decided to hire a maternity nurse following the birth of their second child.
A source close to the couple said: "It was really hard work with George and there were lots of sleepless nights. So Kate has said she's going to have help with the next one."
Following the first royal birth William and Kate went against tradition by retreating to the Middletons' family home in Bucklebury.
On this occasion, they are expected to move into their new home at Amner Hall in Norfolk.
The property has been extensively refurbished and the young royals are said to be eager to settle in to their new home soon after the birth.
"There is a nanny annex and a guest suite with plenty of space for Kate's family. Kate and William plan to go to their own family home after the birth" said a source.
The new baby will be delivered in London, in the Lindo Wing of St Mary's Hospital, Paddington, where Prince George was born in July last year.
The couple confided to friends that they had wanted to try for another baby this summer. "It was the plan, but they are surprised and of course delighted it has happened so quickly" the source added.
They wanted to ensure a short age gap between George and his sibling, and it has been said that they would love a little sister for George.
"There's just a year between Kate and her sister Pippa and they are very close. Kate and William want that for George too."
The Duchess has spent the past six days being treated for the severe morning sickness condition hyperemesis gravidarum.