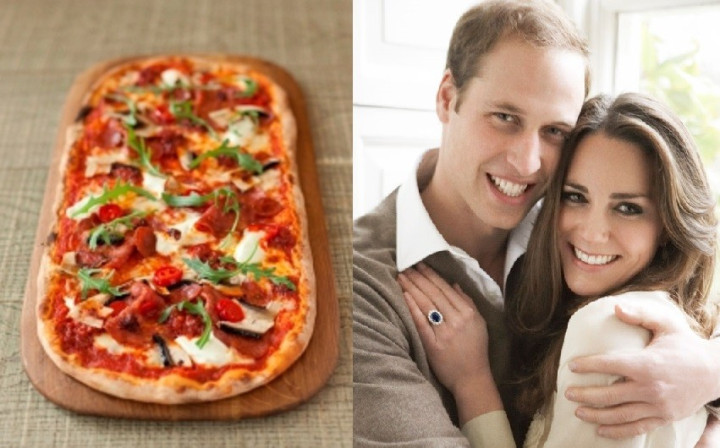 Kate Middleton and Prince William celebrated the arrival of their baby boy with a pizza from Zizzi's in Paddington.
The Duke and Duchess of Cambridge tucked into two pizzas just after the official announcement about the birth was made.
One of the couple's bodyguards was spotted entering a side-entrance to St Mary's Hospital with two pizza boxes and a brown paper bag, possibly containing side orders of bread and olives.
They ordered the pizza about four hours after the prince was born. Kate was in labour for around 11 hours, which is normal for a first-time mother.
A Zizzi's spokeswoman confirmed that the couple had ordered two Rustica Piccantes, which is topped with spicy n'duja sausage, pepperoni, salami, roquito chilli, mushroom, mozzarella, rocket and mascarpone.
She also said Zizzi's plans to rename the pizza the Royal Piccante after the Prince of Cambridge.
After giving birth, Kate would have needed carbohydrates to refuel and as a source of nourishment.
If new mothers do not eat after giving birth, there is a risk of lapsing into ketosis, which can result in nausea, vomiting and headaches because the body starts burning fat for more energy.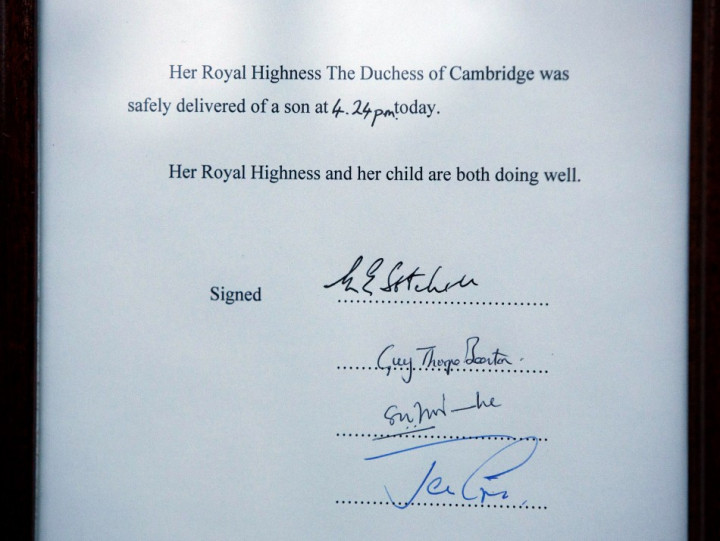 The private Lindo Wing of the hospital where Kate gave birth offers an extensive food and drink menu, but it appears the couple wanted some comfort food rather than fine dining.
During labour, it is believed Kate kept her energy levels up by snacking on Haribo sweets, which she had been craving throughout her pregnancy.
"Kate loves Haribo Starmix - they're her favourites - and Tangfastic," the Duchess's friend and shopkeeper Hash Shingadia said.
Before she went into labour, Prince Harry packed a hospital bag for his sister-in-law and was sure to have included her favourite sweets.
A source told Now magazine: "Harry got Kate's things together for the hospital, adding her favourite snacks, including Haribo sweets.
"A friend of his with children told him sometimes in the early stages of labour it's good to eat sweet things - and he knew it'd amuse Kate."
Following the birth of his son, William said he and Kate "could not be happier". Prince Charles, the baby's grandfather, said: "Both my wife and I are overjoyed at the arrival of my first grandchild. It is an incredibly special moment for William and Catherine and we are so thrilled for them on the birth of their baby boy.
"Grandparenthood is a unique moment in anyone's life, as countless kind people have told me in recent months, so I am enormously proud and happy to be a grandfather for the first time and we are eagerly looking forward to seeing the baby in the near future."
READ:
Kate Middleton: A Very Significant Royal Birth [VIDEO SPECIAL]