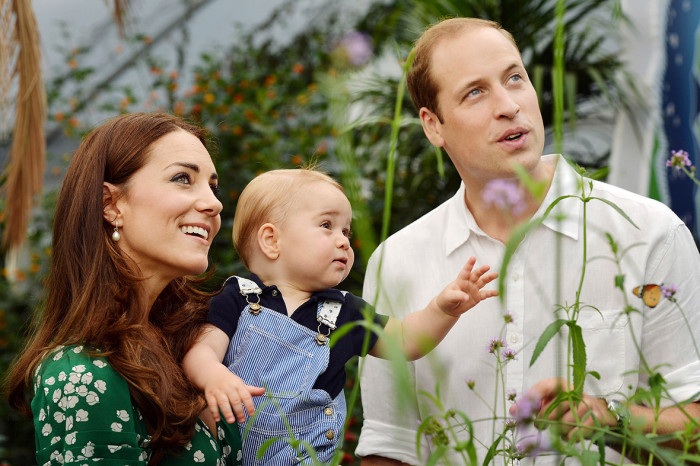 The Royal family is going on a holiday!
Kate Middleton and Prince William have cleared their official calendar in August for a month-long holiday in Scotland.
According to reports, The Duke and Duchess of Cambridge will be skipping their usual holiday in Mustique, for a trip closer home with their one-year-old son, Prince George.
The pair is expected to fly to Belgium with Prince Harry to commemorate the beginning of World War I and then fly to Scotland to begin their holiday, reported Vanityfair.
According to sources, the royal couple will take little George to Scotland to meet Prince Charles and Duchess Camilla at their Highland home, and the couple will also pay a visit to Queen Elizabeth II and Prince Philip at Balmoral Castle.
Royal Watch reported that the Royal Couple will spend the remaining part of their holiday in the queen's Sandringham Estate in Norfolk, England.
"They will be at Anmer for much of the time they have off," an insider told Vanity Fair's Royal Watch.
The Cambridge Couple are waiting to move into their home at Sandringham Estate, after the redecoration is complete.
According to Vanity Fair, Kate has been extremely hands-on with renovations to the 10-bedroom estate, and both she and William "cannot wait to move in and they want to make sure the last stages of the refurb go to plan."
In the meantime, Kate has planned a housewarming for their neighbours and the local people who have been involved and contributed to the work in their home.