Hands on Shovel: From Kate Middleton to Princess Letizia, Royals Caught on Lens Planting Trees [PHOTOS]
Almost any species of tree can outlive several generations of humans and that is perhaps why the planting of trees is considered ceremonial by royal families from across the world - it is akin to a custom that carries forward their legacy for generations after generations.
When Kate Middleton and Prince William attended a tree planting ceremony at Rideau Hall in Ottawa on the third day of their royal tour of Canada in July last year, the couple stopped by a tree planted by William's late mother Princess Diana during her royal tour of Canada with Prince Charles in 1983.
The Duke and Duchess of Cambridge paid homage to the Princess of Wales as they reflected quietly by the side of the tree planted by her. The message was clear. While Diana will never be around for her son or meet her daughter-in-law, the tree she planted will remain eternal and, in that tree, some part of her survives, for many of her generations to come.
In a similar vein, the new royal couple took time plant a hemlock tree - one that symbolises everlasting love and marital harmony - near the one planted by Diana, which, unlike her marriage to Prince Charles, stood the test of time and has grown tall and strong. There were other hemlock trees around William and Kate's tree in Ottawa, including the one planted by William's father Prince Charles, along with his second wife Camilla, the Duchess of Cornwall, in 2009.
The ceremonial planting of trees is also a gesture of peace. Trees are planted across the world, to commemorate everything from the lessons to be learnt from the horrors of war to historical incidents and the killing of innocent people. An example of the latter is the tree planted the Spanish Crown Prince Felipe and his wife, Princess Letizia, during a ceremony in Madrid on 11 September, 2011, to mark the 10th anniversary of the 9/11 attacks on the World Trade Center in New York City.
More recently, the planting of trees was also an important part of the Queen's diamond jubilee celebration across the UK. To mark Her Majesty's 60 years on the throne, the Woodland Trust, UK's leading charity championing native woods and trees, aims at planting six million trees across the UK by the end of 2012. Princess Anne and the Queen herself laid the foundation of the trust's project by planting an oak at Sandringham Estate in Norfolk.
Scroll down to see the pictures of famous royals wielding a shovel to plant trees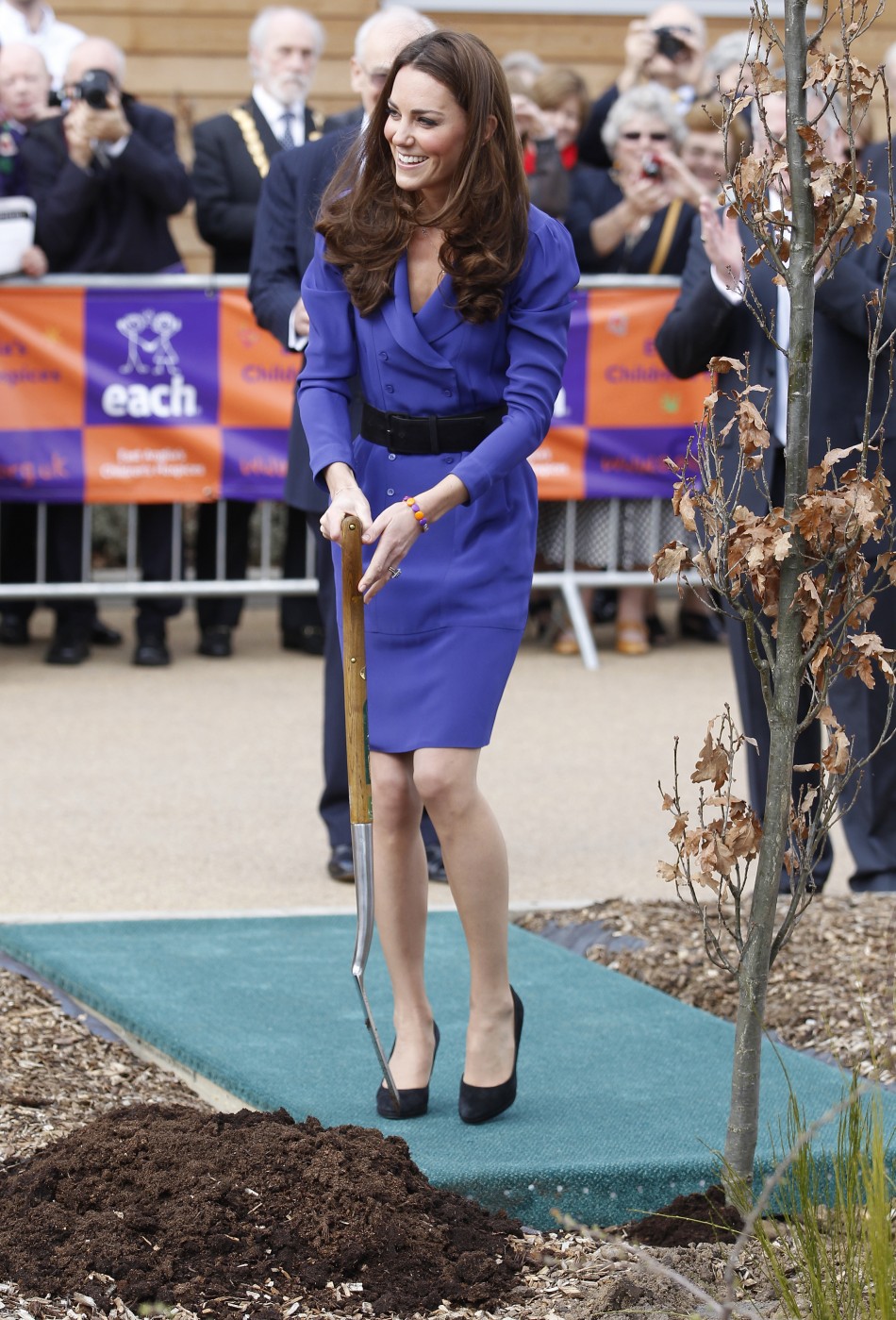 © Copyright IBTimes 2023. All rights reserved.