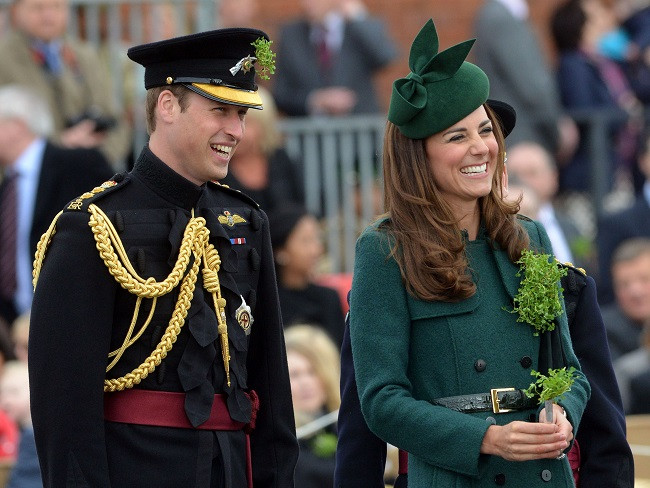 Prince William and Kate Middleton prepare to travel the length and breadth of New Zealand and Australia on a three-week trip that begins on Monday.
According to Clarence House, Their Royal Highnesses, accompanied by Prince George, will arrive in New Zealand on 7 April, before travelling to Australia on 16 April. The royal tour concludes on 25 April.
What to expect from the royal tour, which is the royal couple's first visit to the Pacific nations together? Take a look.
First 'truly' royal tour
The Duke and Duchess of Cambridge have been on overseas trips before, their tour to Canada and the Far East being an example. However, this tour is going to be truly regal for several reasons.
According to reports, William and Kate are, for the first time, travelling with a huge number of staff, like other royals, including the Queen and Prince Charles, who seldom travel without less than a dozen staff members.
William and Kate will be accompanied by 11 staff members, including their private secretaries, three press officers, the couple's adviser, Kate's hairdresser, a personal assistant and Prince George's nanny.
Prince George
Prince George is surely going to be the spotlight of the royal tour. His new Spanish nanny will definitely be in tow.
The world will get to see the royal baby more than ever before. Only three official photos of the eight-month-old future heir have been released so far – one at Middleton's family home in Berkshire in August, the second at his christening in October and another at Kensington Palace a day before Mother's Day.
Kate Middleton's dresses
Details of what Kate will wear are still a secret but the Duchess is expected to be seen in low hemline dresses, in bespoke designer outfits by Alexander McQueen and Alice Temperley, and in a gown by high-end couture label Ralph & Russo. In total, the Duchess will have over 30 dress changes during the tour.
Besides, Catherine will mostly be wearing statement jewels from the Queen's personal collection. The Queen has reportedly asked her personal dresser of over 20 years, Angela Kelly, to help Kate select jewels for her trip. However, Kate won't be wearing tiaras, according to sources.
Places
Kate and George apart, the royal tour will feature photos of the hotspots in Australia and New Zealand, especially of those places that William and Kate will visit.
During the tour, the royal couple is likely to base themselves at one accommodation in Sydney so that Prince George can be taken care of well.
The other places on William and Kate's itinerary include: Wellington, Blenheim, Auckland, Hamilton and Cambridge, Dunedin, Queenstown and Christchurch in New Zealand, and Blue Mountains, Brisbane, Uluru (Ayer's Rock), Adelaide and Canberra in Australia.