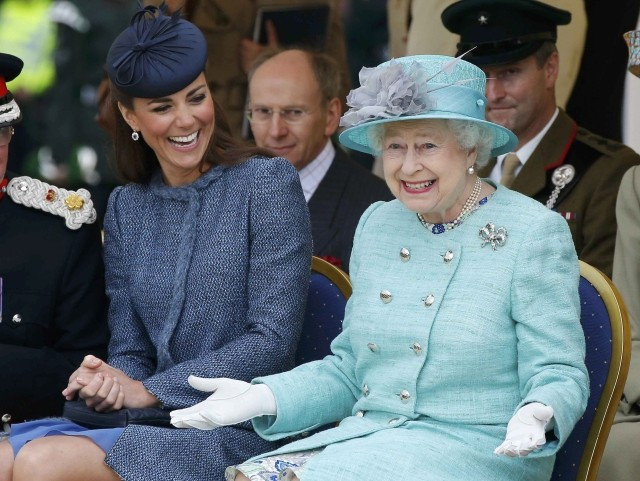 Kate Middleton has revealed her thrifty side as she was spotted scouring the sales for some bargains for Prince George.
The Duchess, who is known to favour high street styles, was seen rummaging through the garments at the Bicester Village outlet centre in Oxfordshire, on Sunday (10 August)
Surprised shoppers expressed their delight at seeing the future Queen looking for some bargains, as she indulged in a spot of retail therapy.
Leah Byrne wrote on Twitter: "I met Kate Middleton today, had a little chat and she was lovely!"
Laura Isabella, said: "Still quite overexcited about exchanging smiles with Kate Middleton this morning!"
In an interview with the Sun newspaper a shop assistant in the store said: "Kate came in on Sunday on her own, just like anyone else, and browsed the sales racks. At first I didn't recognise her - I couldn't believe it was Kate. She was very friendly and I was star struck to be honest."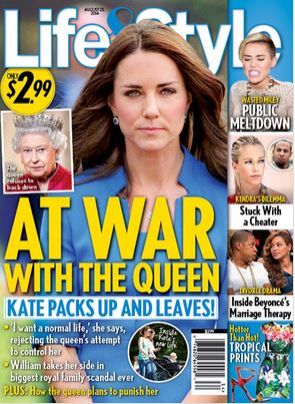 The Duchess was seen picking up a pair of pyjamas for Prince George in Lacoste, before heading for Reiss, Ralph Lauren, Bonpoint and Gucci where she spent more than 30 minutes rifling through the discount bags and clothes.
Her blue M Missoni coat-dress, which she wore first to a wedding and then for an engagement with the Duchess of Cornwall during the Diamond Jubilee tour in 2012, was one of her most popular purchases from Bicester.
After Kate wore the petrol-blue tweed coat, the high demand for the garment resulted in the brand re-issuing the piece.
While the Duchess of Cambridge seems determined to live as normal a life as possible, it's alleged that she is at loggerheads with her royal grandmother-in-law, the Queen over her informal approach to royal life.
The cover of Life & Style magazine's 25 August issue says the Duchess of Cambridge is at "war" with the 88-year-old monarch, stating: "Kate Packs Up And Leaves!"
The publication further claims Kate said: "I want a normal life."