Aside from adjusting to life as a mother of two children, Prince George and Princess Charlotte, the Duchess of Cambridge has had a remarkable and prosperous year in regards to her achievements as a senior member of the British royal family. And today (9 January, 2017), the wife of Prince William celebrates her 35th birthday as she embarks on her seventh year as an official royal.
Over the course of the past 12 months, Kate has achieved a tremendous amount despite the pressures of motherhood, and has undertaken three royal tours besides numerous official engagements. IBTimes UK looks back on some of the key highlights of the duchess' past 12 months.
Leaving her children behind for an action-packed week on a royal tour of Indian and Bhutan in April, the duchess was pictured at various points enjoying the countries and was a natural ambassador throughout the week-long trip.
During her stay, the royal couple enjoyed a Bollywood party and a six-hour trek in one of the world's most secretive kingdoms, and had a full schedule until they jetted back to the UK.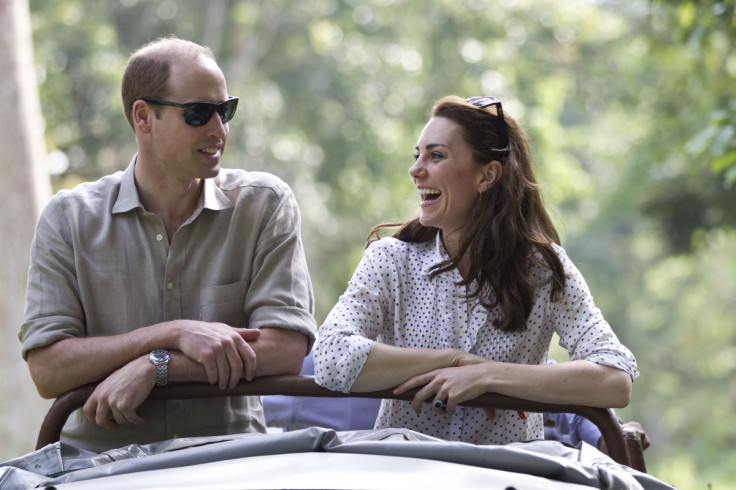 Kate also enjoyed playing a big part in celebrating Queen Elizabeth II's 90th birthday in early 2016, where she was pictured looking elegant in an embroidered Catherine Walker powder blue coat dress at the church service in St Paul's Cathedral. She was also seen in good spirits with brother-in-law Prince Harry as they sat beside each other on the day.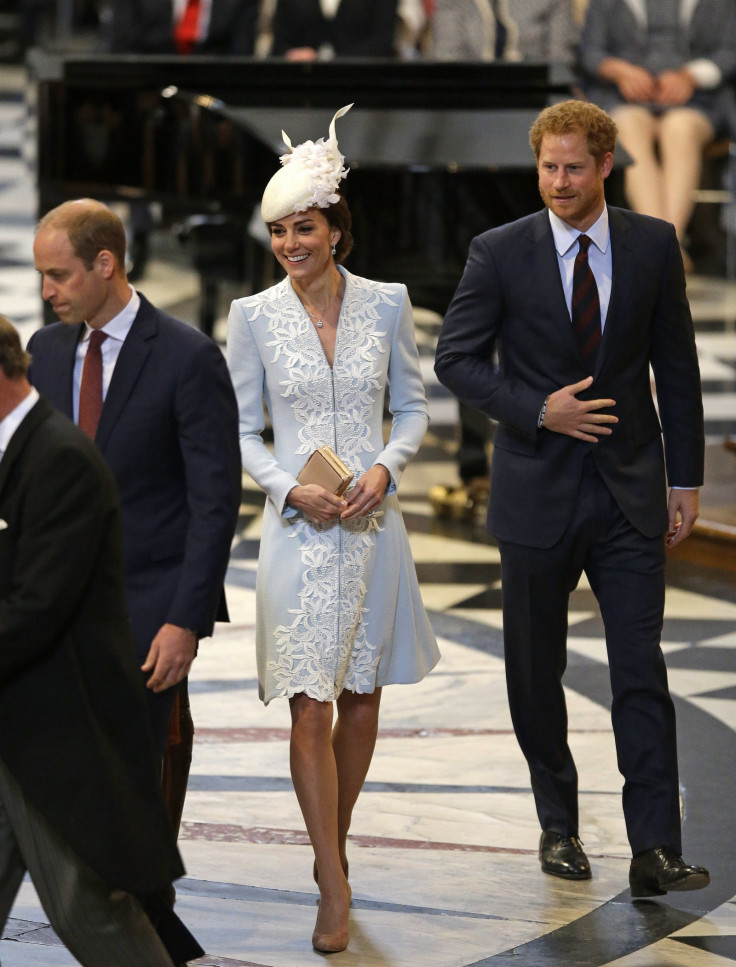 Throughout Kate and William's Canada tour in September – which comprised of approximately 30 separate appearances from the royal couple – the duchess was calm and collected. And the duchess, who was joined by the children this time around for their first family royal tour, had a true Hollywood moment when she graced an evening event in British Columbia wearing a Canadian-red Preen gown with her hair pulled back into an sophisticated updo.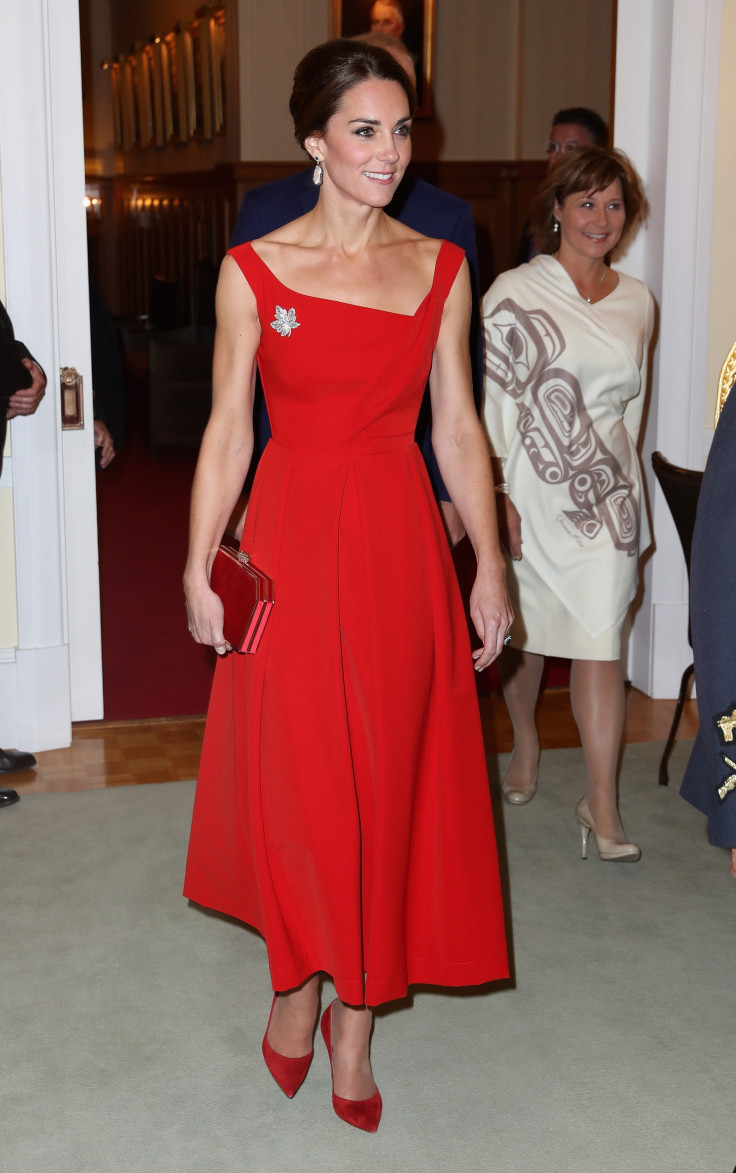 Ever the troopers, Kate and William mingled with 200 guests in the ballroom at Government House in Victoria after having met around 25 representatives for a ceremony that was "designed to heal the wounds of conflict between indigenous people and the government", according to the Daily Mail.
Upon Kate's return, she embarked on her first solo tour overseas, without the support system of William, George and Charlotte. Days after touching down in the UK in October, Kate jetted to the Netherlands and was greeted by King Willem-Alexander at Villa Eikenhorst – his official residence. Kate ventured to the Hague and Rotterdam and visited an art exhibition. She also took part in a round-table discussion regarding topics related to one of her and William's main passions, mental health.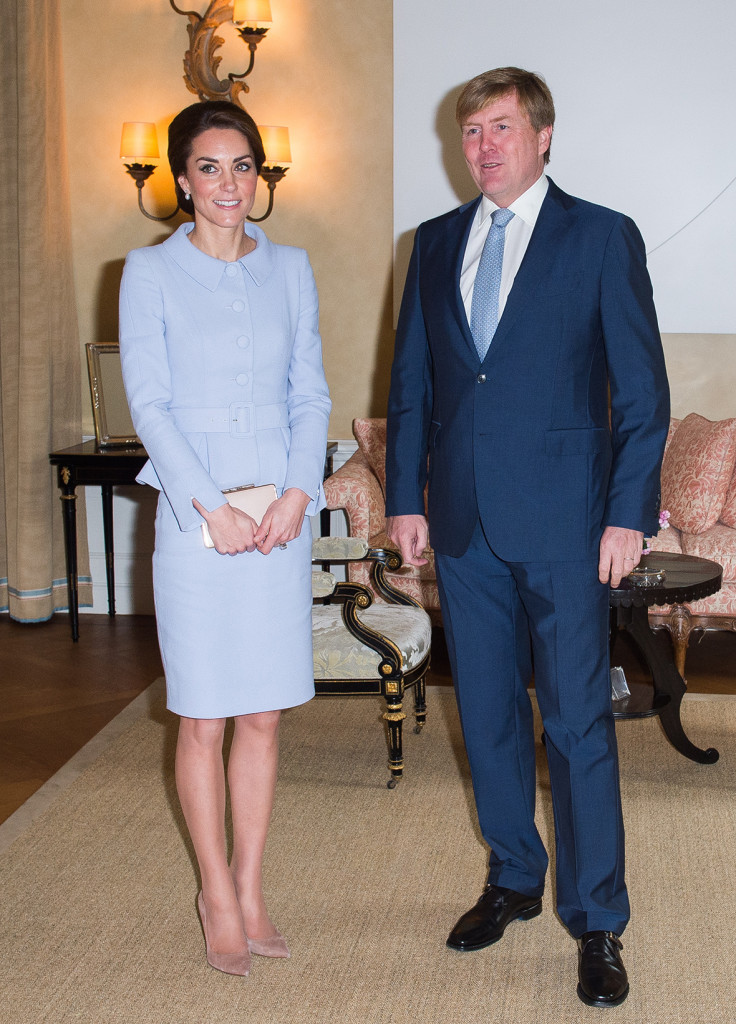 On that note, 2016 was a great year for Kate in terms of her work with charities and mental health issues among youngsters in particular. Asides from making many appearances in hospitals and schools over the past year, Kate did things a little differently to the usual members of the British royal family by penning an article to raise awareness of the topic for the Huffington Post, and boy, did it work.
The duchess received much praise for her candid piece for the online newspaper, by boldly stating: "It is time for this to change" in regards to the handling of mental health and addictions, proving she is just as much of an innovator as Prince William's influential mother, the late Princess Diana.