Prince William and Kate Middleton Canada tour entourage revealed: Super nannies to hair stylists
The royal couple will take a larger staff than on their 2011 visit, to help with children and a packed schedule.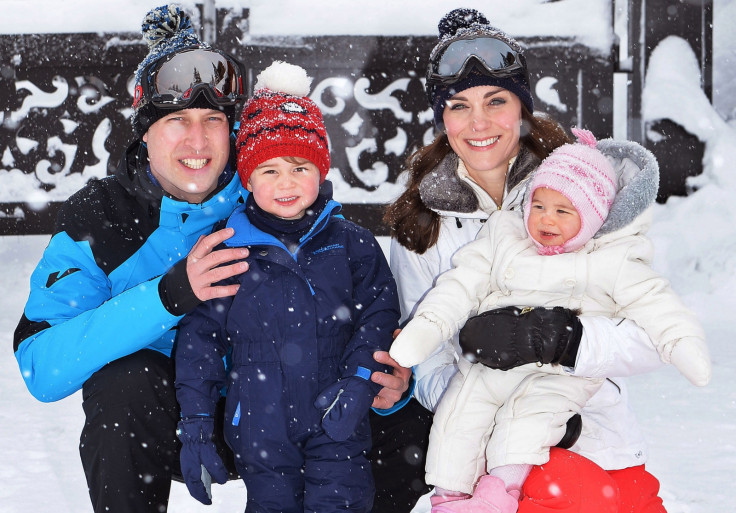 The Duke and Duchess of Cambridge are set to embark on their royal tour of Canada on Saturday 24 September until 1 October. Although we've been informed that their two children, Prince George and Princess Charlotte, will be accompanying them it's not been public knowledge until now as to how many helpers they're bringing along with them.
With two children under the age of five to attend to, along with a dense schedule – including visits to Vancouver, Victoria, Bella Bella, Haida Gwaii and Kelowna in British Columbia, and Whitehorse and Carcross in Yukon – surely Kate and Wills will need a hand.
The couple are set to take an entourage of 12 assistants as they conduct their first overseas tour with both children George, three, and 16-month-old Charlotte.
Close personal aides nanny Maria Borrallo and hairdresser Amanda Cook Tucker will join them on their flight on board the Royal Canadian Air Force plane so that Kate's hair will look bouncier than ever and the children are kept occupied.
Other figures in the entourage include three private secretaries, four press secretaries, a tour secretary, a PA and an operations manager.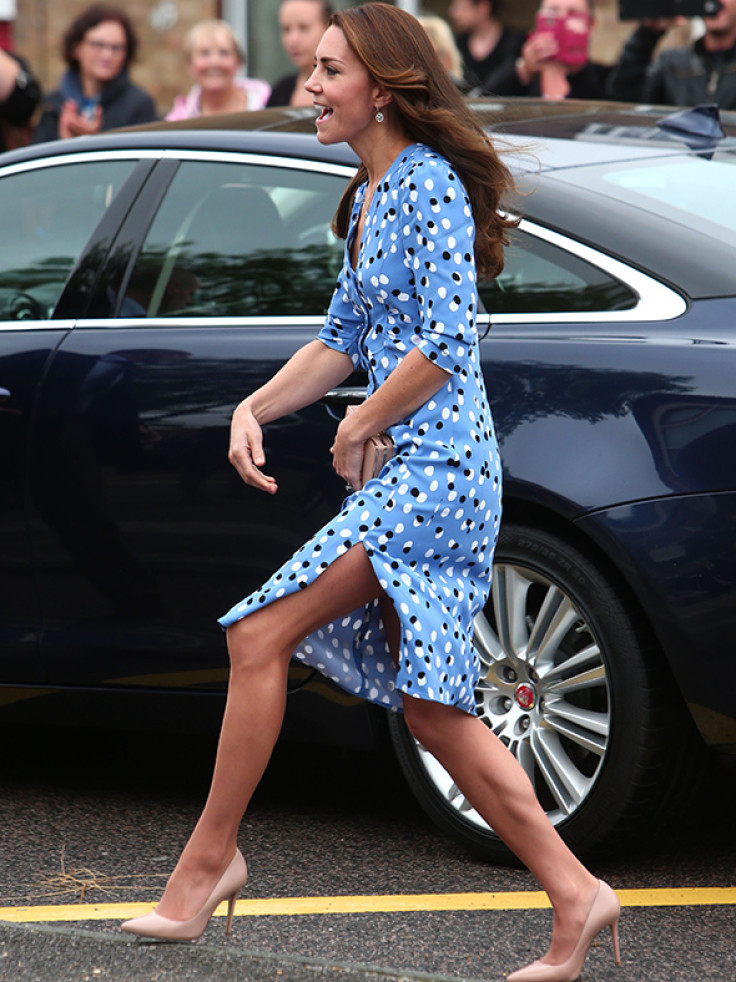 Kate Middleton arrives at Steward's Academy in Harlow, Essex
Chris Jackson/ Getty Images
Kate and Wills have upped their entourage since they first visited Canada in 2011 as newlyweds when they brought along seven helpers. Their staff has understandably grown with the addition of two little ones.
Their round-the-clock team of Scotland Yard protection officers will also travel with them to make sure they are safe throughout the visit.
The tour is set to include a visit one of the world's largest temperate rainforests - the Great Bear Rainforest – along with community centres and a trip to the remote settlement of Carcross, which has a population of just 300.
George and Charlotte will attend a children's party at Government House in Vancouver, where it is suspected Charlotte will show off her walking skills in public for the first time.
Many glamorous outfits will be expected from the Duchess, including her go-to designers Jenny Packham and Alexander McQueen and her high-street favourite brands, such as Reiss.
A spokesman said that William and Kate were "delighted" with the prospect of returning to Canada. "They cannot wait to get to Canada and start learning about new parts of a country that will play such an important part of their lives for many years to come."
Duke and Duchess of Cambridge's Tour Outline:
September 24: Victoria, British Columbia
September 25: Vancouver, British Columbia
September 26: Bella Bella and Great Bear Rainforest, British Columbia
September 27: Kelowna, British Columbia and Whitehorse, Yukon
September 28: Whitehorse and Carcross, Yukon
September 29: Victoria, British Columbia
September 30: Haida Gwaii, British Columbia
October 1: Victoria, British Columbia
© Copyright IBTimes 2023. All rights reserved.