Kate Middleton took a break from making headlines and turned her hand to writing them, as she took over as guest editor of The Huffington Post for the day. The Duchess of Cambridge took her seat in the editor's chair as operations were shifted to Buckingham Palace.
The 34-year-old took on the new role as part of the Young Minds Matter campaign, designed to raise awareness for children's mental health issues. As well as commissioning articles from experts, parents and children, the Duchess was quite the writer as she penned an emotive blog post for the website.
"Young Minds Matter, being launched today, is a new series where issues and work around the mental health of young children will be explored," wrote the 34-year-old. "The mental health of our children must be seen as every bit as important as their physical health."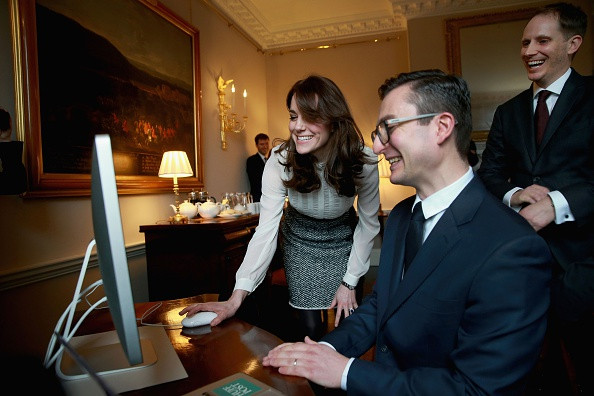 A mother-of-two, the young royal said she was able to empathise with parents fearing societal consequences of seeking mental health support for their children. "Like most parents today, William and I would not hesitate to seek help for our children if they needed it," she explained. "We hope to encourage George and Charlotte to speak about their feelings, and to give them the tools and sensitivity to be supportive peers to their friends as they get older," she wrote. "We know there is no shame in a young child struggling with their emotions or suffering from a mental illness."
The Duchess urged schools to play a greater role in providing support to underprivileged families seeking treatment. "We need schools and communities to play their full role to help children who are struggling in ways that are not always easy to see," she said.
Kate said the digital initiative, which will comprise personal articles from people affected by mental illness, aimed to "lead the conversation" about causes and solutions and ultimately "make a real difference for an entire generation of young children."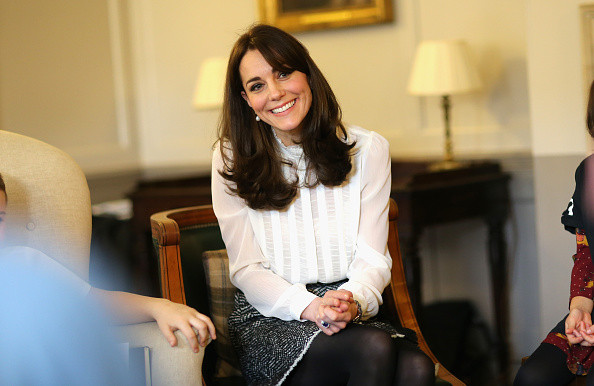 First Lady Michelle Obama contributed a post entitled "Let's Change the Conversation Around Mental Health." The hashtag #YoungMindsMatter was trending on Twitter in the UK for most of the day and was also trending in the US this morning.
The Duchess is patron of several children's charities and has been committed to representing the issues affecting children and young people suffering from mental health issues.
In February 2016, Kate helped launch Children's Mental Health Week as the royal patron of Place2Be, an organisation which works within schools to provide early support. She recorded a special video message on the occasion in which she called for prioritising the emotional well-being of children.
"Every child deserves to grow up now in potential and feeling confident that they cope with life's setbacks," Kate said at the start of her video message on Children's Mental health Week.
"There's things that you probably don't feel you want to share with your friends but at least you've got an adult to trust and to help you. This Children's Mental Health Week, we want to support schools to prioritise the emotional well-being of their students, alongside academic success," she explained.
"By ensuring every child is given the emotional support they need, we are giving them a firm foundation for the happy healthy future they deserve."
Along with husband Prince William, Kate met with many of the children who have received support for Place2Be as they visited the Towers Residential Centre in Wales for a day of outdoor activities. In November, the Duchess of Cambridge hosted a reception and awards ceremony at Kensington Palace on behalf of the mental health charity.