Kate Middleton is reportedly Victoria Beckham's new bestie.
The Duchess of Cambridge and the former Spice Girl are said to have bonded over their shared interest in fashion and their experience of being young mum's.
While Victoria and David Beckham attended the royal couple's wedding in 2011, David and the Prince have been on friendly terms since they joined forces for the successful 2012 Olympic bid and the failed FIFA World Cup 2018 bid.
"The Beckhams and William and Kate are becoming very close and regularly discuss everything from parenting to decorating," a source told the Star.
"Kate and Victoria have a lot in common as they both adore art and interior design. William and David enjoy discussing sport and bonding over being dads, and Kate and Victoria talk about fashion, design and parenting."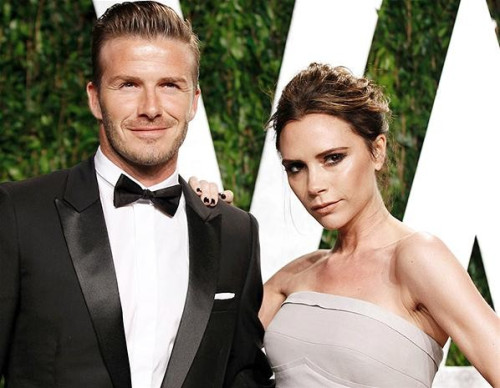 Victoria, who found success as a fashion designer after her pop career, has forged friendships with Hollywood stars such as Eva Longoria.
While the couple were based in LA, they also became close friends with Mission Impossible star Tom Cruise and singer Elton John, who was a close confidante of William's mother, Princess Diana.
Posh Spice, as Victoria was known during the height of her musical career, was famed for her upper class pretensions.
At the A -list couple's lavish wedding at Luttrellstown Castle in Ireland, she famously wore a mock crown and sat on a throne and their former family home was affectionately dubbed Beckingham Palace.
In June 2003, David Beckham was awarded an OBE by the Queen.