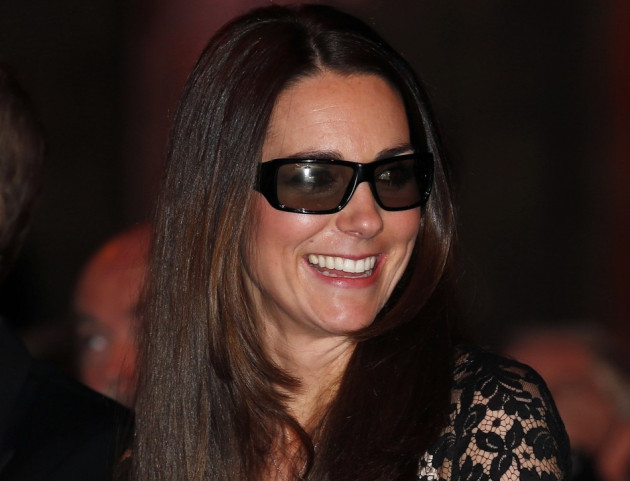 Kate Middleton wore 3D glasses at the screening of Natural History Museum Alive 3D at the Natural History Museum in London. Prince William and the Duchess of Cambridge looked amused at the event.
Natural History Museum Alive 3D, a 90-minute wildlife show by naturalist David Attenborough, uses computer-generated imagery to bring extinct species such as dinosaurs, ice-age beasts and giant reptiles back to life.
Kate Middleton wore the same cream and black lace gown by Alice Temperley which she wore for the first time to the UK premiere of War Horse last January. Prince William was dressed in a tuxedo.
Almost two years on and a pregnancy in between, Kate looked in the same shape in her floor-length gown as she was in January 2012.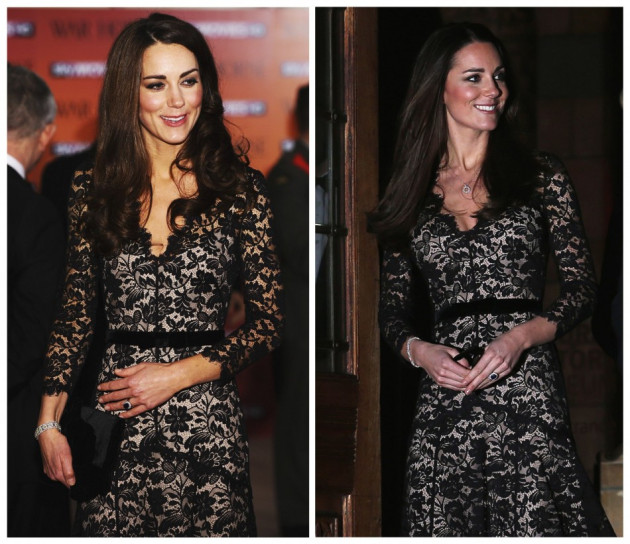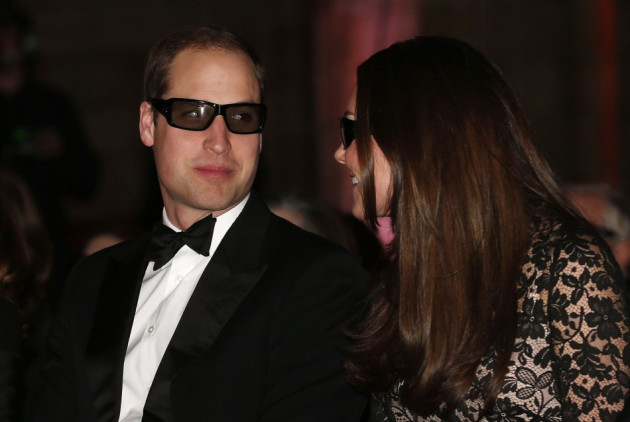 The Duchess of Cambridge accessorised herself minimally with diamond drop earrings, pendants and a bracelet while stunning in her trademark glossy blow-dried hairdo.
Kate repeated the bespoke Temperley dress just a day after the designer described her as the perfect modern woman.
"The Duchess is an inspiration. She's very graceful, gracious and she's a brilliant ambassador for British fashion. She mixes up designer and high street; the perfect modern-day woman," Alice Temperley said in an interview.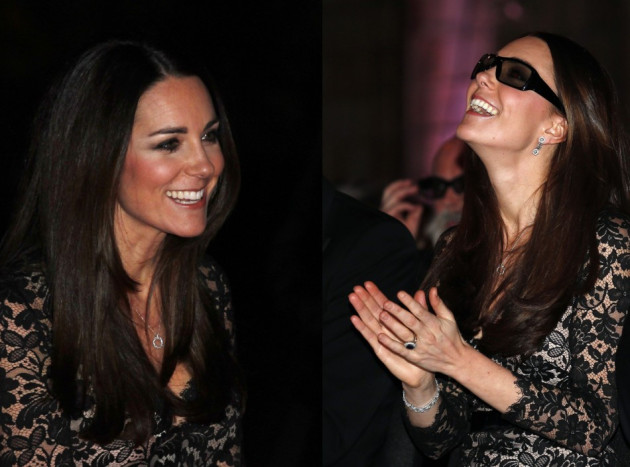 In fact, the Duchess of Cambridge opted for the dress for the third time. Last time she wore it was during a dinner to mark the 600th anniversary of St Andrew's University.
Kate is 'Brilliant' With Kids
Seated between William and Natural History Museum Director Michael Dixon, Kate thoroughly enjoyed the screening.
The 31-year-old new mom also chatted with the twin children of CEO of the film's production house.
"She (Kate) is brilliant with children and asked them about Christmas and whether they had seen the film at all – they have seen some clips," the children's father told the Daily Mail.
"It's wonderful that Sir David is bringing his brilliance to a new generation," he added.
Natural History Museum Alive 3D will be telecast on Sky channels on New Year's Day, 1 January, 2014.