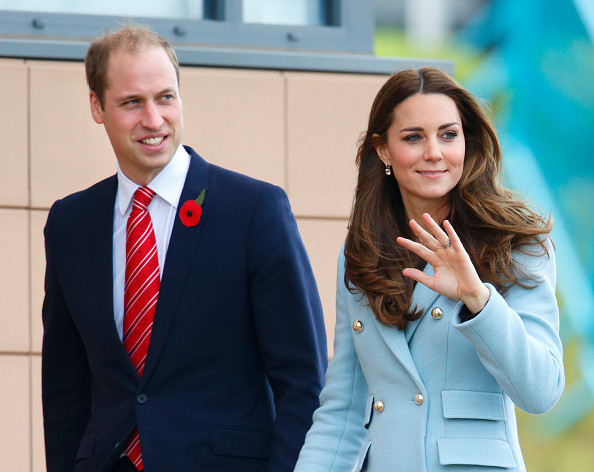 Kate Middleton may have faced the odd wardrobe malfunction but one aspect of the Duchess of Cambridge's style that has never gone amiss is her immaculate hairdo.
Middleton's famous glossy tresses in soft curls have always added to her elegant appearance.
However, her husband has revealed that it is a battle to tame the Duchess' locks, calling her hair a "nightmare".
Speaking to a trainee hairdresser during an unofficial visit to the homelessness charity Centrepoint, Prince William described Middleton's hair as a nightmare because it was so "long and thick."
"He was asking us all about Centrepoint [of which the Duke of Cambridge is a patron], how we were doing with our course and all that sort of stuff. Then he suddenly asked whether I could help out with Kate's hair, because it's such a nightmare," the hairdresser, nicknamed Angel, was quoted as saying by The Telegraph.
"I didn't think he was being serious at first, I couldn't believe it," she said.
"I was quite surprised, because to me her hair always looks perfect, like she doesn't have to make any effort at all. But it obviously must take time to make it look so good. I think any girl would still love to have Kate's hair though, even if it is a lot of work."
Prince William admitted to 20-year-old Angel that his wife's hair was so difficult to perfect, no one wanted to take on the task.
"I realised he wasn't joking. He said no one ever wanted to do Kate's hair because it was so long and thick, and it was a bit of an issue."
"So I laughed and said I'd love to help out. It would be amazing to do Kate's hair, because it's so flawless," she said.
The royal couple are expecting their second child due in April. Their first child, Prince George, who is third in line to the throne, was born in July last year.