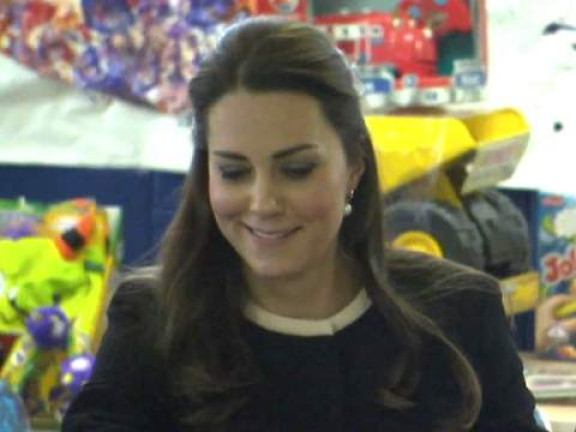 Kate Middleton is clearly not used to being told what to do.
The Duchess of Cambridge was attending the Northside Centre for Child Development in Harlem, when she was told off by an event organiser.
Kate, who was in New York for a three day official tour with Prince William, was helping to wrap Christmas presents for the children, when she stopped to chat with a fellow helper.
Apparently, fearing that the young royal was slacking on the job, one of the managers told the Duchess to "keep wrapping"
Kate was less than impressed and was caught on camera rolling her eyes and then turning away after her telling off.
She was soon seen smiling again, but the stern rebuke didn't go down well with the Princess.
The centre provides mental health services to disadvantaged children in the area. Centre director Dr Thelma Dye said of the royal visit: "We are so pleased, it is such an honour. For her to bring global recognition to the importance of children's mental health is thrilling and it helps us do our work even better. We've done a lot of research on protocol and the children are so excited."
The royal couple received a rapturous welcome as they arrived in New York on Sunday evening (7 December) for their first official tour of the east coast.
They have each had solo engagements during their whirlwind tour, with William meeting President Obama in the Oval Office, as well as addressing delegates at the World Bank about the devastating effects of the illegal wildlife trade.
Earlier, the Duke and Duchess visited Ground Zero together and attended a dinner to mark the 600th anniversary of St Andrews University.