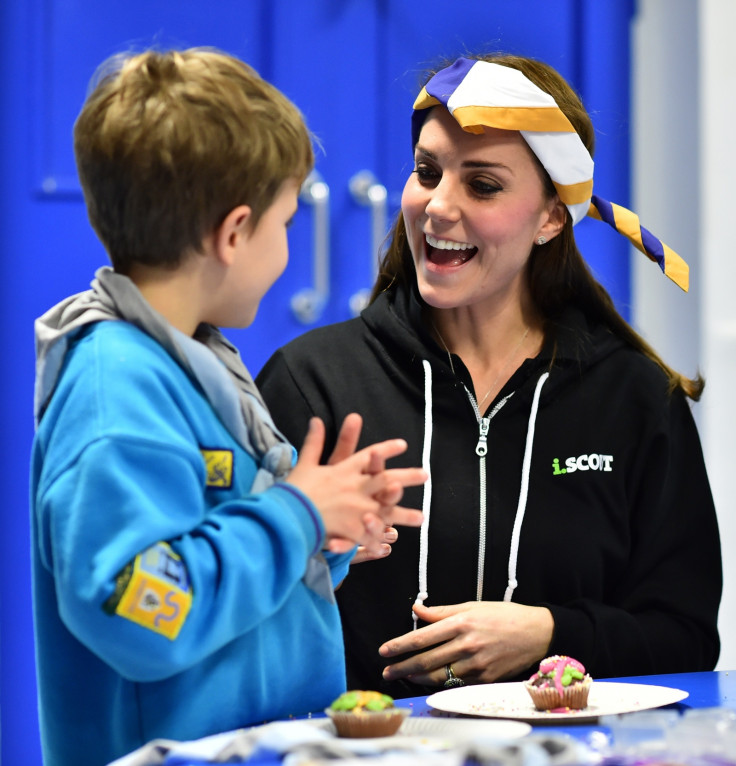 Having topped best-dressed lists across the globe with her regal yet chic style, Kate Middleton has switched up her look.
The Duchess of Cambridge, who has become somewhat of a fashionista in recent years, opted for a more laidback outfit for her visit to 23rd Poplar Beaver Scout Colony in south-east London.
Wearing a black Scout hoodie, black J Brand skinny jeans and black boots, she fit in perfectly as she helped eager youngsters learn about life with disabilities alongside para triathlon champion Steve Judge.
Prince William's wife, who is five months pregnant, appeared in good spirits as she enjoyed a messy evening with the Beavers, aged between five and eight. Icing a cake blindfold, cutting up a chocolate bar with boxing gloves and learning the Scout Promise in sign language, are just a few of the activities she took part in.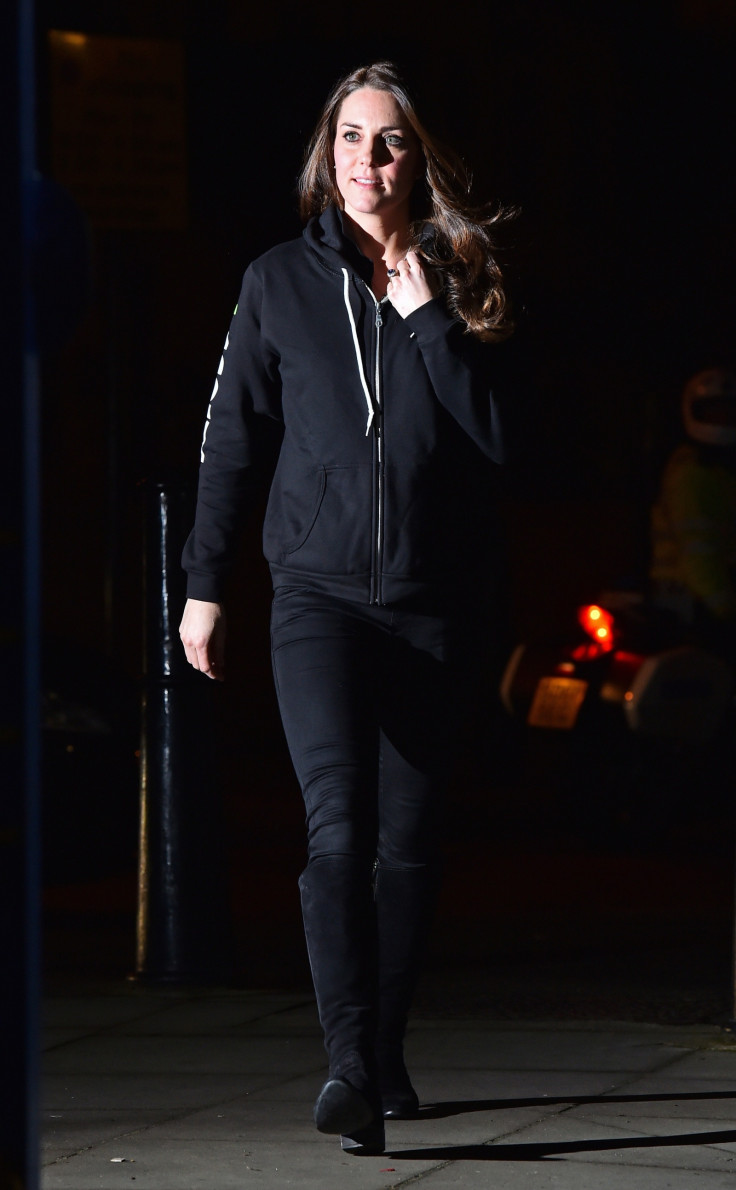 Middleton took part in the meeting to at Old Ford Primary School in Bow in London's East End to lend her support to the Scout Association's new campaign, Better Prepared, which aims to bring Scouting to 200 of the most deprived parts of the country.
"We're delighted that the Duchess has been able to help us celebrate the launch of Better Prepared – a project designed to reach 200 of the most deprived areas in the country, so all young people can access life-changing, everyday adventure," Wayne Bulpitt, UK chiefcCommissioner of The Scout Association, said.
"The Duchess has seen at first-hand how Scouting helps young people develop, during her time as a volunteer in North Wales."
But this is not her first experience as a scout volunteer.
The mother-of-one previously worked with the Scout Association when she and the Duke of Cambridge lived in Anglesey, north Wales.