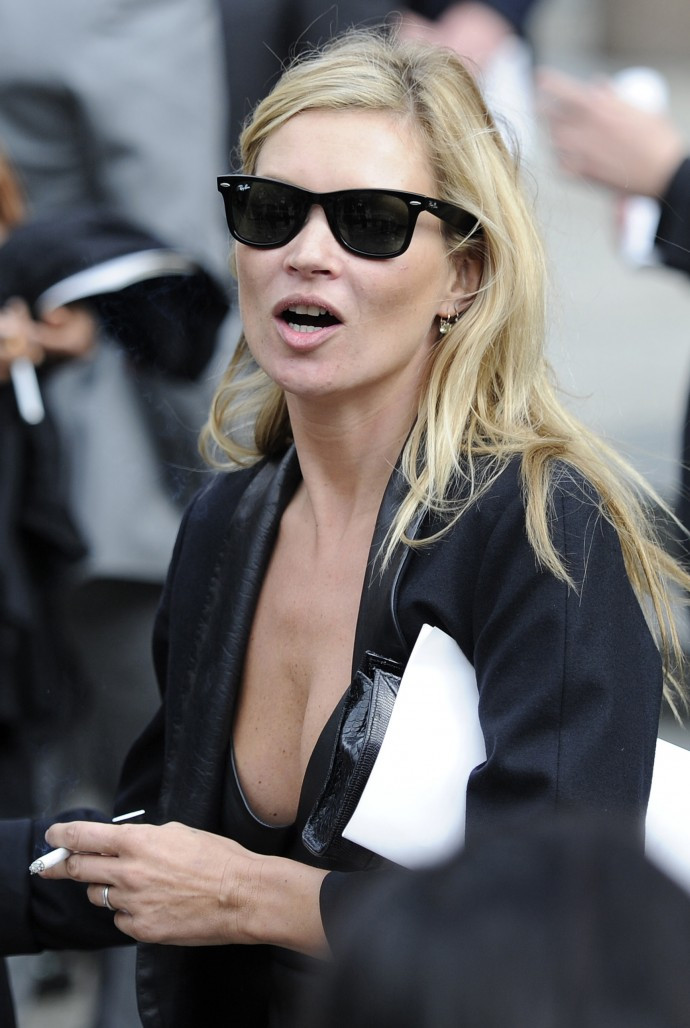 Kate Moss has reportedly decided to write an autobiography, according to The Sun.
Such news will come as a dream to many given that the supermodel has been largely private when it comes to discussing her personal life.
A source told the Sun newspaper: 'Kate has always held back from giving interviews so the public don't know what she's really like and what's she gone through in her life. "She's never opened up about her parents' divorce, having daughter Lila or her relationships with former boyfriends including Johnny Depp and Pete Doherty.
The clothes horse has experienced her fair shares of controversies, thus the explosive account is likely to make a good read if she discusses: working in the modelling industry, being a mother to daughter Lila as her love affairs with actor Johnny Depp, Babyshambles frontman Pete Doherty and hubbyJamie Hince.
Whether the supermodel will delve into what went on at her wild 30th birthday party and the earlier cocaine scandalexposed by the Daily Mirror newspaper, is highly anticipated.
The supermodel - married The Kills rocker Jamie Hince in the Cotswolds, South West England, earlier this month.
And it is understood that the supermodel's sudden 360 in going private to public has stemmed from husband Jamie. The Kills rocker has encouraged his wife to tell her colourful life story to cement her status as a 'British icon'.
Kate Moss and Jamie Hince are currently in Australia where The Kills are playing a few dates.