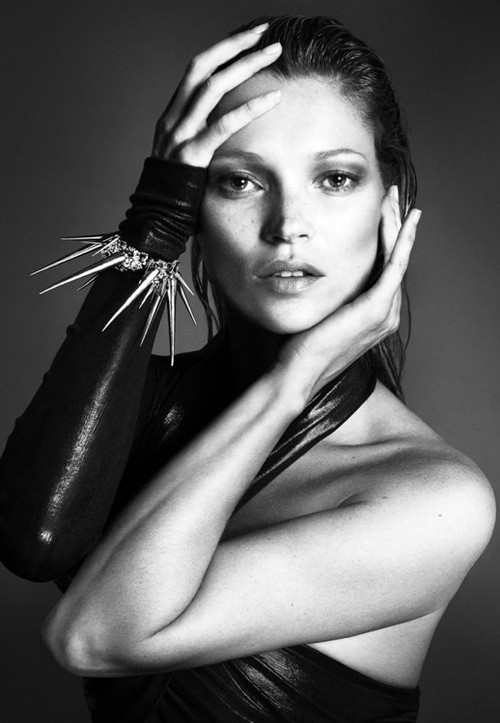 Kate Moss marked her 40th birthday with the launch of an illustrated biography charting the life and career of the fashion icon.
Compiled by biographer Chris Roberts, the book chronicles the highs and lows of Moss's glamorous and sometimes turbulent life, including her high profile love affairs with actor Johnny Depp and Pete Docherty, her much publicised cocaine scandal and the little known truth of her break up from Jefferson Hack, the father of her daughter, Lila Grace.
The book features hundreds of images of the Croydon supermodel throughout her career, from her early beginnings as a London school girl when she was discovered, aged 14, to her rapid ascent to superstardom in the fashion world that made her a household name.
Moss has achieved the rare distinction of continuing to work in the industry for 25 years after she was discovered and signed to Storm model agency, aged only 14. While most models necessarily retire by 25, Moss's star continues to shine, even as she turns 40.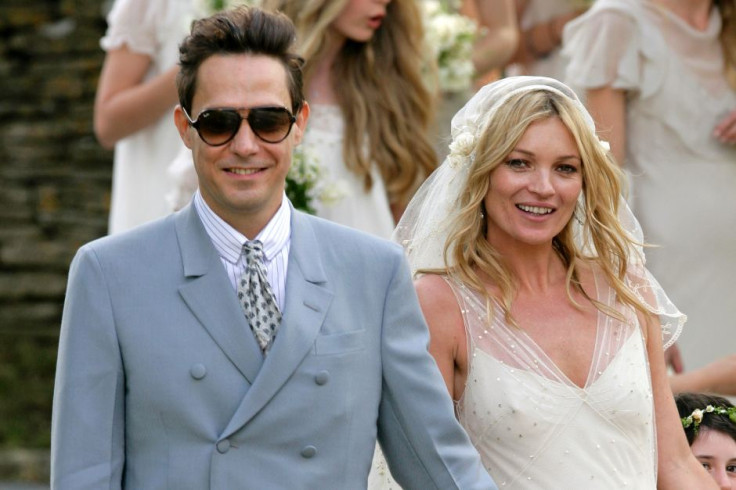 For three decades she has defined trends and influenced generations. She is due to launch yet another range for high street chain Top Shop in April. A wife and mother, her pledge to "never dress like a wife" holds true.
With a rock n'roll lifestyle set against the backdrop of the glamorous, celebrity world she inhabits, Moss makes for a fascinating subject, both photographically and biographically.
Celebrity biographer Chris Roberts, who has also published books on Lou Reed, Michael Jackson, Tom Jones, Abba, Scarlett Johansson and Heath Ledger, felt that it was a life "worth land marking."
"She's endured particularly well, and her career has had a longevity that I think most people didn't think it would have when she was discovered at 14," he told The Telegraph.
While part of Moss's allure has stemmed from her reluctance to be interviewed, the book does feature interviews with a few of her closest friends including singer Bryan Ferry.
"She's got this sphinx-like quality, in that apart from her circle of celebrity friends, and business friends, no one really knows what she's like.
"You won't find anyone with a bad word to say about her who knows her because a) they are friends, and b) there is this kind of fierce loyalty around her, there is a protective circle,' explained Roberts.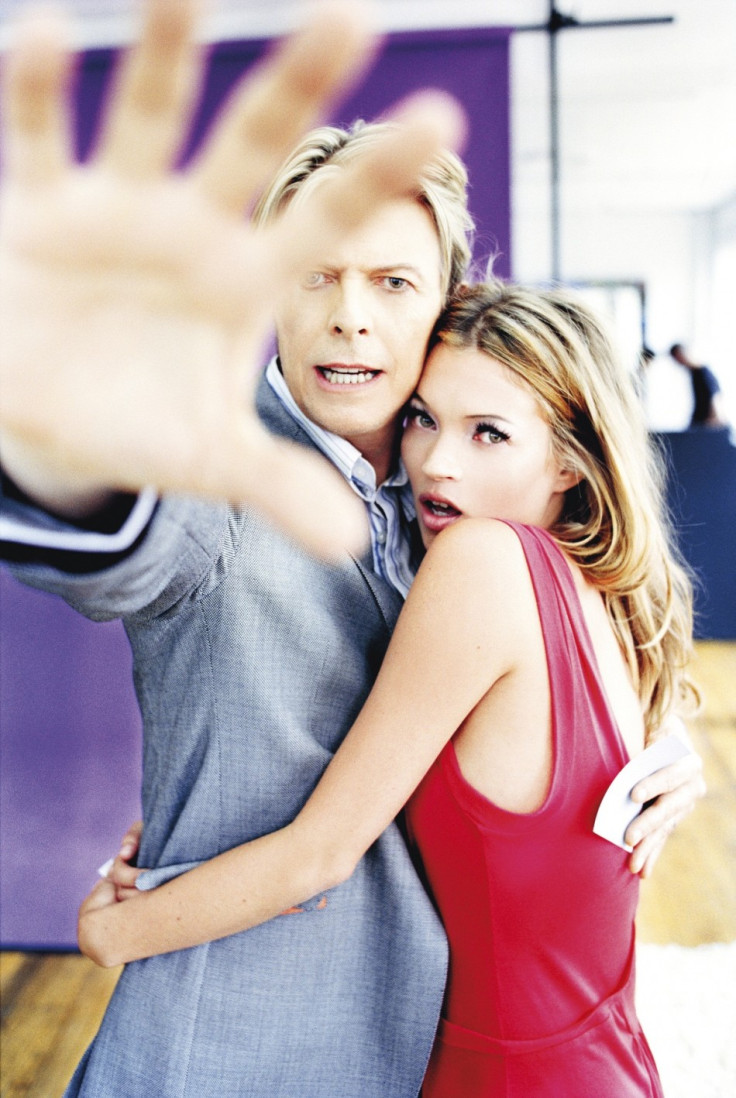 Many of those celebrity friends turned out to celebrate the big 40 with the fashion icon.
Wearing a signature leopard-print styled coat over a black dress and heeled black brogues, Kate was seen arriving at 34 Restaurant with husband Jamie Hince for the birthday celebrations .
Kate's close friends Stella McCartney, Sadie Frost and Jo Wood followed, while the supermodel's equally glamourous mother Linda was escorted into the restaurant by Top Shop owner Sir Philip Green.
Other familiar faces seen arriving at the restaurant included Kate's fashion industry friends, designer John Galliano, photographer Mario Testino, hairdresser James Brown and Shanghai Tang founder Sir David Tang.
Radio 1's Breakfast Show host Nick Grimshaw arrived at the restaurant brandishing a present for Kate.
The supermodel has been lavished with gifts from many of her favourite designers, including gift bags from Hermés, Givenchy and Mulberry, and a number of bags from other fashion and beauty houses.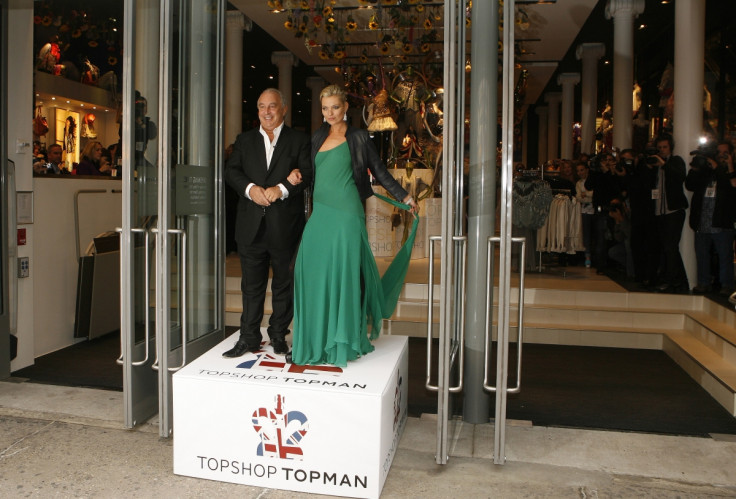 The model was showing off a bronze glow having recently returned to London following a pre-birthday celebration on Sir Richard Branson's Necker Island with friends. Branson, a long time friendof Moss gave her the use of his Island for a week as a birthday gift.
Few however, could top the vintage Porsche gifted to Moss from Top Shop mogul Sir Philip Green.
With celebrity friends and a lavish lifestyle, the fashion icon is living it up at 40 and doesn't look like she'll be giving up the high life anytime soon.
Kate Moss, by Chris Roberts (Carlton, £16.99) is out now