An Italian magazine belonging to the same publishing group as the French magazine Closer plans to publish the topless sunbathing photos of the Duchess of Cambridge.
The Italian gossip magazine Chi and the French publication Closer belong to the Mondadori Group, which is owned by the former Italian prime minister Silvio Berlusconi.
The magazine intends to dedicate 26 pages to the Kate Middleton photos in a special issue, far more than Closer's four-page exclusive. The edition is expected to hit the stands on 17 September, according to Sky News.
"The fact that these are the future rulers of England makes the article more interesting and topical," said editor Alfonso Signorini.
"This is a deserving topic because it shows in a completely natural way the daily life of a very famous, young and modern couple in love".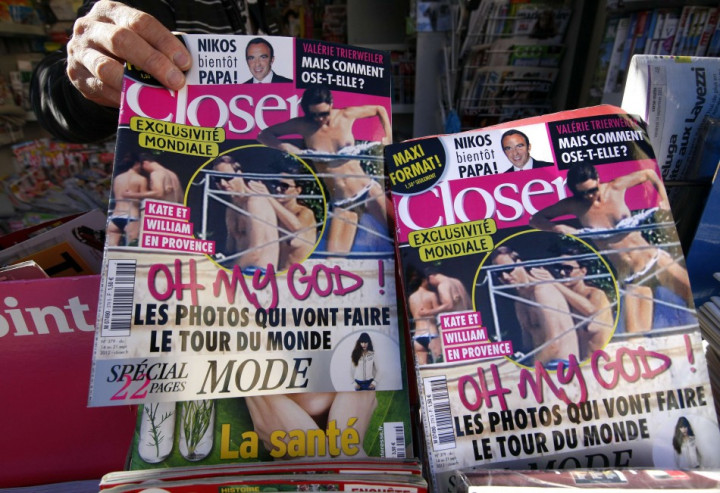 The Italian magazine's plans fly in the face of attempts by the duke and duchess to prevent the printing of the pictures by other publications.
Prince William and Kate, who are currently on their Asia Pacific tour, have launched legal action against Closer for invasion of privacy. They will seek legal redress in a French court.
The duke and duchess were photographed while on holiday in France at a chateau belonging to the Queen's nephew, Lord Linley, in the Provence countryside.
The behaviour of Closer was described as "grotesque and totally unjustifiable" by St. James' Palace.
Meanwhile, the editor of French Closer, Ms Laurence Pieau, defended the photos as "not degrading at all" and claimed the royal couple were "visible from the street".