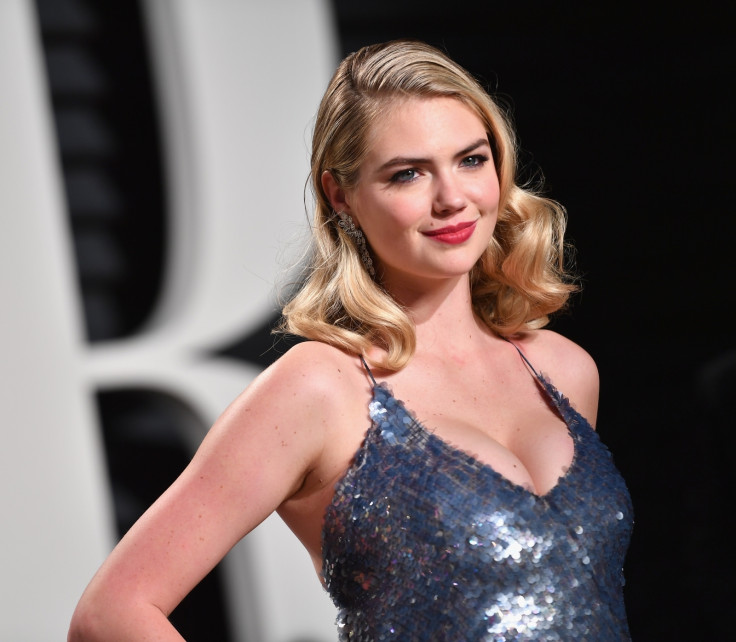 Kate Upton has shared a rather sultry flashback Friday post from her teenage years on Instagram, which has sent her 5.3 million followers into a frenzy.
The swimsuit model, who recently married Justin Verlander, appeared butt naked in the black-and-white snap, clicked in her early modelling days. Dressed in only a necklace, Upton turned into a sultry seductress for the photo as she posed in a bed and managed to cover her modesty with her hands.
Alongside the photo, she wrote, "nakey, nakey, naked #fbf." The never-before-seen photo was a hit amongst her fans, as the post has racked up 189,388 likes, within just a few hours of its upload.
One user commented, "You look breathtakingly beautiful," another wrote, "Fantastically unaltered @kateupton no working out, no boob job, just like God made you. That's awesome," in the Instagram comments section.
"I'm just getting up off the floor. I fainted..... Twice," commented a fan, baffled by her stunning looks. Most fans are calling her baseball player husband "lucky".
"Justin is surely a lucky man," commented a social media user, while another noted, "Mr Verlander, you lucky dog." Praising her beauty a user said, "Oh my Goddess, Mrs Verlander you are so beautiful."
"Are you trying to break the internet?" a fan questioned. Upton married the Houston Astros pitcher in Tuscany, Italy on 4 October and opened up to Vogue about how she met Verlander and shared details about their dream wedding.
"We met filming a commercial for Major League Baseball, After that, we were friends." The two became official in 2014 and then dated for about a year and a half before he proposed. She said, "Justin is very romantic and asked me to marry him in Turks and Caicos at sunset on a boat after a fun day of exploring and Jet Skiing."
Their wedding ceremony took place above the garden at the Rosewood resort, as the 25-year-old beauty explained, We found a beautiful corner of paradise that Tuscany Flowers helped transform into our "secret garden". It was the first time the property had ever held a ceremony in this location."
She took inspiration from the location for her wardrobe. "I had such a great time creating the fashion story for my wedding weekend! For my ceremony dress, I had the pleasure of collaborating with the fantastic team at Valentino."
"They are the best at creating delicate, beautiful lace and details, and their Italian heritage kept the fashion and feel authentic to our venue. The design process was extremely collaborative, so I was able to really include my personal style and create my dream dress," she added of her wedding venue.