Megan Fox has set temperatures soaring in winter with her first selfie of 2018.
The beauty, who was last seen in the New Girl TV series, is seen wearing a green beanie and staring at the camera. Dressed in a white t-shirt, Fox clicked the photo from her bedroom and captioned it, "Beanie season."
The Instagram post has been liked 548,402 times by her 4.9 million followers, with more than 6,000 comments. Many fans have rushed to the comments section to compliment her selfie, with one user writing, "Oh Lordy, Lord. how can you be so perfect?" and another replying, "You are a Goddess."
An Instagram user has called her "timeless" and "angel" in the comments section. "My girl. You are timeless beauty, Megan" said a user, while another noted, "She's like an angel, a beautiful angel."
Some fans have complimented the Hollywood star's eyes, saying, "Megan you've always had the most mysterious eyes, their [sic] so beautiful, like yourself." Another comment reads, "My god you have beautiful eyes."
The mum-of-three also opened up about "degrading" movie offers in a candid interview with Cosmopolitan Magazine. She said back in October, "I still get offered a lot of 'genius strippers' and 'funny escorts' by guys in the business. But I don't want to be involved with something genuinely degrading."
She continued, "Or that [which] encourages negative sexual ideals about women. Old-school male attitudes towards women – it's still in all the adverts. When my kids grow up, hopefully that attitude will be gone."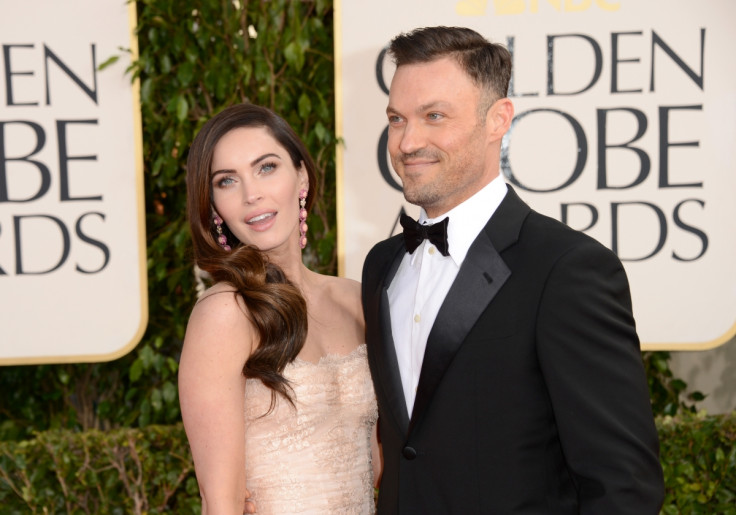 Revealing that she is not shy of sexy movie roles she said, "I'm not ashamed of sexy poses or parts. It's just a biological fact: sex does sell. But I wish it was more gender equal. I'm happy to buy some sex, too. It's not wrong, it just needs to go both ways. Women shouldn't have to carry the burden. And I think we have so far."
"I'm not going to be an actress forever. I've always known I have another calling," she said, adding that she might quit acting in the future.
The Transformers star also opened up about her relationship with husband Brian Austin Green, whom she married in 2010. The pair were reported to have split in 2016, but she later "called off their divorce".
Referencing their rocky relationship, Fox said, "If you want it to last, you just have to stick it out. I know my karma isn't done. And so we're in it until the universe releases us. We're not completely in control of it. And he is a hunk."