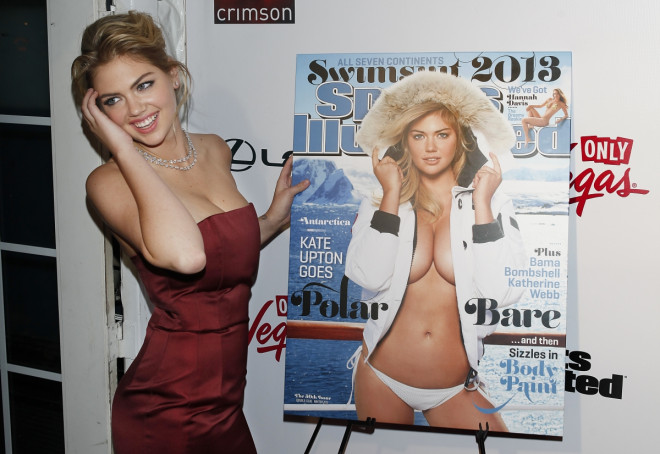 In news sure to confound her legion of male fans, The Other Woman star Kate Upton has revealed she hates her boobs.
The 21-year-old model makes her first foray into acting on 23 April in a comedy also starring Cameron Diaz and Leslie Mann.
Speaking to The Sun on Sunday (who else) the supermodel said: "I wish I had smaller boobs every day of my life as I love to wear spaghetti tops braless or go for the smallest bikini designs. Every single day, I'm like, 'Oh, man, it would be so much easier,' especially if people didn't constantly bring them up."
Upton says she wishes her 34-Ds were smaller twice a day. "But the grass is always greener, as they say!" She also said she wished they were like clip-on earrings that she could take off whenever she wanted.
Regarding the upcoming comedy she's starring in, Upton praised co-star Diaz, saying: "In my eyes, Cameron Diaz has the perfect figure."
Upton also spoke of her character, a ditzy blonde who along with Diaz's lawyer and Mann's housewife, discover that all three of them have been cheated on by a single guy – who they then plot revenge against.
"I think it's funny to act like a dumb blonde. I know that's not the case so why not play on it? But I actually don't look at my character as dumb," Upton adds. "I think of her as young and naive, like I was once."
The Other Woman is out in the UK on 23 April.