Kathryn Sargent makes history as first woman to open shop on Savile Row
Master tailor Kathryn Sargent made history today (6 April) as the first female tailor to open a shop on the renowned bespoke tailoring street of Savile Row.
As the doors opened at 37 Savile Row, the all-male tradition that had stood on the street of suiting for 213 years was immediately erased as Sargent welcomed her clients, that have included the royal family and David Beckham, to her new premises.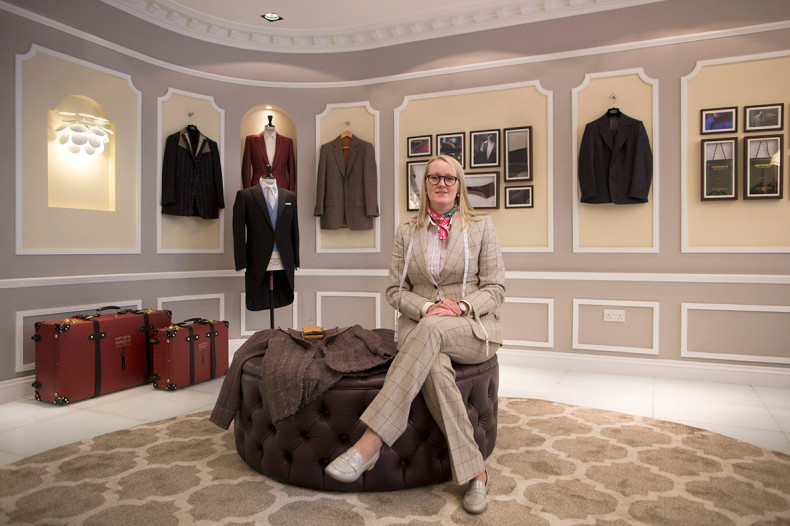 Having worked in the business for many years, the 41-year-old master tailor previously cut her teeth at Gieves and Hawkes for 15 years, attaining the position of head cutter in 2009 before leaving to open her own showroom in London's Brook Street in 2014.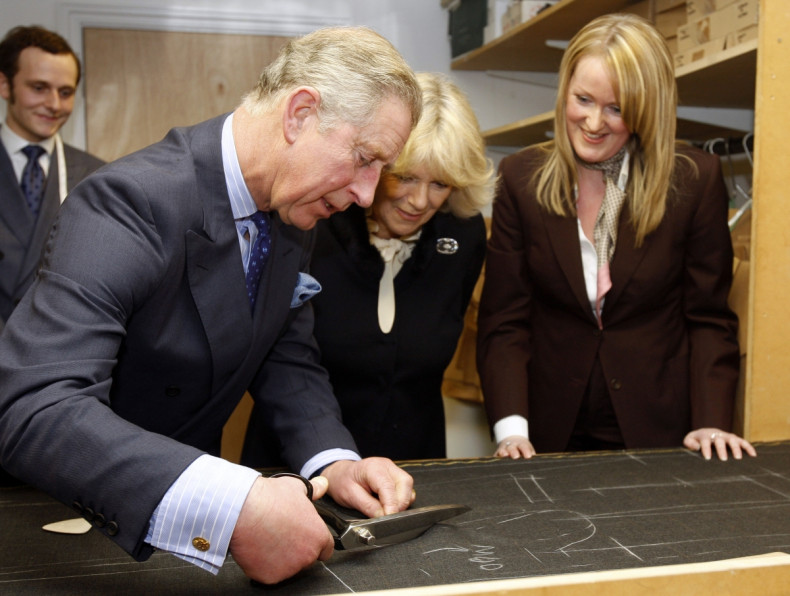 Speaking on the BBC Today Show, Sargent said: "Everyone has been very welcoming, Savile Row is very much a community and women are encouraged into the business."
Despite the fact there had been no female trailblazers before her, Savile Row today does seem to be inclusive of women, but this has not always been the case. "It was very unusual some twenty years ago when I started for me to be in the cutting room," Sargent said, "And for me to be training but I've had a lot of positive feedback and a lot of support from Savile Row and my colleagues.
"I started out as an art student, always drawing and creative but my passion was fashion." She told Radio 4. "My love for tailoring grew and there weren't many women doing menswear at college.
"I went for this tailoring route, went to Savile Row and knocked on a few doors and walked up and down the street. I was so impressed by what I saw, the quality, I had never seen anything like it."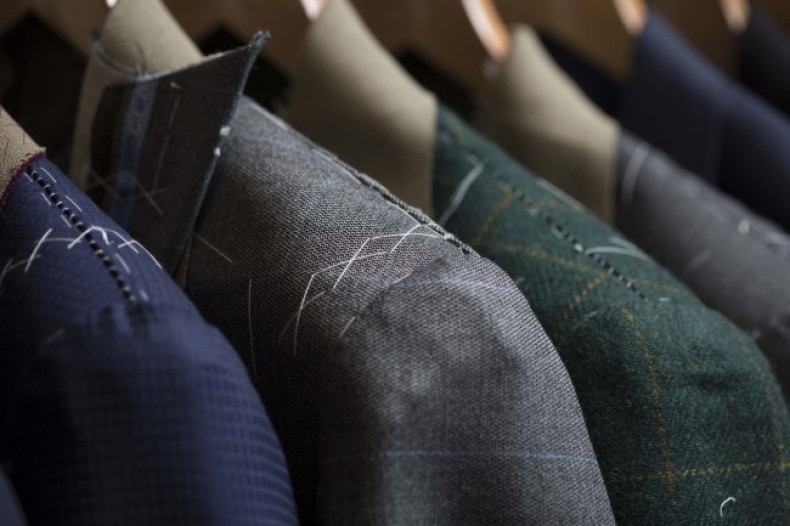 Transforming her passion into her craft, Sargent now designs what she refers to as "modern traditional" designs for men and women, noticing a rise in women wanting bespoke tailoring. "We make contemporary clothes that are relevant for today's man and woman, but in the traditional methods using crafts that have been practised in Savile Row for the past 200 years," she added in the interview.
Sargent has even worked with Harris Tweed to develop her own personal tweed design for her suits.
Kathryn Sargent made-to-measure suits start from £1500, with bespoke two-piece suits starting at£4,200.