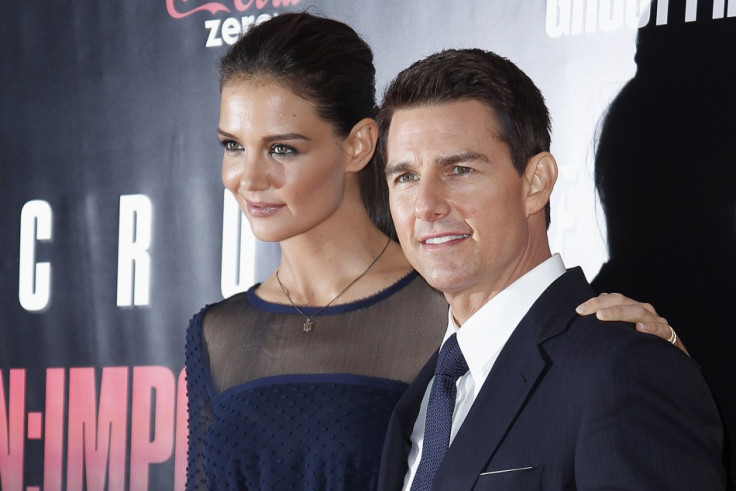 Katie Holmes has continued her rebellion against her soon to be ex-husband Tom Cruise's Scientology beliefs by sending their daughter to a Catholic school.
The 33-year-old actress has enrolled six-year-old Suri in New York's prestigious Convent of the Sacred Heart School, the same school once attended by Lady Gaga.
Holmes, who was awarded primary custody of Suri after her divorce settlement, is said to be keen to rid her daughter of her Scientologist upbringing.
According to the Los Angeles Times, Suri, who was previously home-schooled, will start classes in September.
The former Dawson's Creek star will spend $38,000 (£24,300) a year on her daughter's education.
Other past pupils of the exclusive Manhattan establishment include Caroline Kennedy, actress Jordana Brewster and Paris Hilton.
Holmes filed for divorce from 50-year-old Cruise in June. She hinted at the split during an interview with America's Elle magazine, conducted six weeks before the announcement.
Although the couple will not be drawn on the reasons behind the split, one suggestion has been Cruise's desire to have Suri attend a Scientology school like his two other children, Isabella,19, and 17-year-old Connor.
Shortly after the news of their split broke, the couple released a joint statement saying: "We are committed to working together as parents to accomplish what is in our daughter Suri's best interests.
"We want to keep matters affecting our family private and express our respect for each other's commitment to each of our respective beliefs and support each other's roles as parents."