Former Apprentice contestant Katie Hopkins has provoked a flurry of protests for her tweet on Brenda Leyland: "How many more must die before the McCann's accept their negligence is at the heart of their grief?"
Hopkins was referring to the death of Leyland, who was accused of sending hurtful online messages to Kate and Gerry about their missing daughter, Madeleine.
The 63-year-old posted a string of comments using the Twitter handle @sweepyface to the McCanns, including: "Q 'how long must the Mccanns suffer' answer 'for the rest of their miserable lives'."
Her body was found in a room at the four-star Marriott Hotel in Enderby, just 10 miles from the McCanns' home in Rothley, Leics, on Saturday afternoon.
A police spokesman said the death was not suspicious and added: "Identification of the deceased is a matter for the coroner."
Mrs Leyland's son Ben wrote on his Facebook page: "I love you mum and I will miss you forever."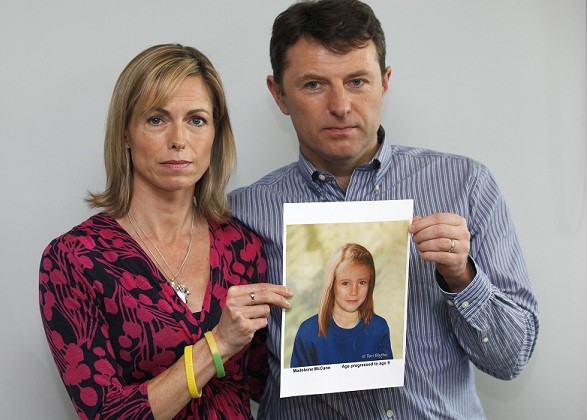 Hopkins, a Sun columnist, was challenged by many for her comments on Twitter including the royal correspondent Jenni Bond, who tweeted: "I cannot believe you have just written that."
"Believe it - and get over yourself," Hopkins responded. "Plenty think it. Imagine if I left my children alone and went out. Forgiveness?"
Comedian Dom Joly also waded into the argument, saying: "I honestly lose the will to live when faced with people like you."
He added: "But the really terrible thing is that @kthopkins doesn't even believe most of the shit she spouts - it's just an income."
Hopkins went on to defend her position, believing the debate was a class issue.
The Peaches Effect. Someone from a council estate makes a mistake - vilified. White, middle class makes mistake - only sympathy on offer.

— Katie Hopkins (@KTHopkins) October 6, 2014
Some Twitter users agreed with Hopkins and were scathing about Leyland's treatment by the press, as she was doorstepped by Sky News Crime Correspondent Martin Brunt.
I'll never be able to watch @SkyNews ever again after @skymartinbrunt acted as Judge Jury Executioner #mccann pic.twitter.com/j42GkJyZfJ — Justice For Meredith (@Extradite_Knox) October 6, 2014
Imagine dying alone in a hotel room thinking that the whole world hated you, just because you questioned the official #McCann story.

— Babalou (@BBalou2) October 6, 2014
Who ordered @skymartinbrunt to hound #BrendaLeyland? Who could have had an interest in making an example of a woman questioning the #mccann? — Johanna (@UnterdenTeppich) October 6, 2014
Just 30-odd complaints to Ofcom about what Sky did to Brenda Leyland. Please everyone who cares, complain https://t.co/p85NaKGO26 #McCann

— Babalou (@BBalou2) October 6, 2014
Well said @KTHopkins speaking out on what many people are thinking #mccann — Deano (@DeanomusicUK) October 6, 2014