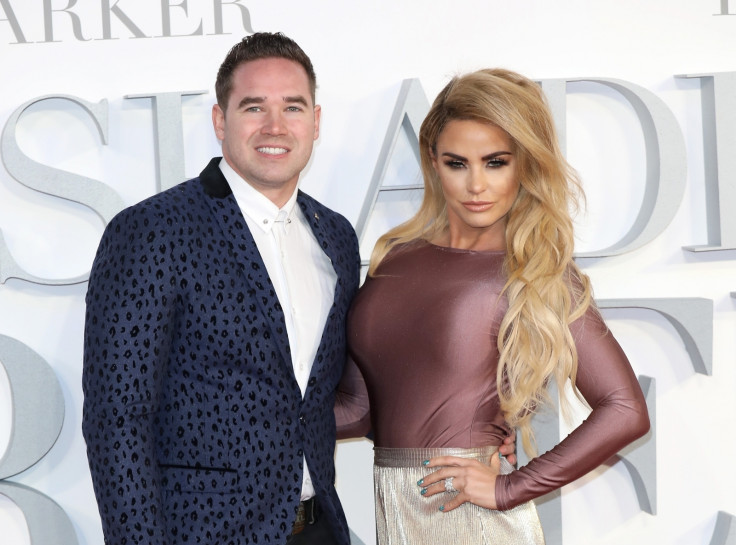 Former model Katie Price has reportedly kicked out her husband Kieran Hayler after he refused to take her seriously when she threatened to divorce the builder and part-time stripper following an affair with their nanny.
Hayler had been staying in a separate room from Price in their Sussex home, but the Loose Women host was forced to take drastic action after her husband of four years didn't believe she'd divorce him.
"It's pretty unbelievable but Kieran actually believed he could cling on to their marriage after all he's done — and that has really annoyed her," a source told The Sun. Hayler's affair with nanny Nikki Brown is believed to have lasted around a year.
"Katie is heartbroken by yet another betrayal, yet he still didn't seem to get the message it was over. He was hanging around this weekend like everything was fine, having been told repeatedly it was finished."
Price was hopeful of an amicable split, as she explained to The Sun on Sunday. "That's why he is in a separate room at the house. The plan is that he will move out gradually," she told the newspaper.
"Kieran told me they were f***ing all over my house for a year," the TV star said. "They had sex everywhere except in our bedroom, they even did it in the kids' bathroom.
After the Sun on Sunday story broke, Hayler continued as normal, sharing a social media post of him and Price watching Saturday night/Sunday morning's Floyd Mayweather vs Conor McGregor boxing match.
"When I confronted him he denied it at first, even when I said she'd admitted it. I was crying, asking, 'How could you do this to me again?' I trusted her with my family and this is what she has done. She hasn't even said she is sorry."
On Monday Hayler posted videos of his children, which Price blasted as "fake to make it look like I'm not serious".
Kieran Hayler is Price's third husband after Peter Andre and Alex Reid. The pair's first child, Bunny, was born in August 2014.
Price has already forgiven Hayler for two affairs with her friends Jane Pountney and Chrissy Thomas.