Katie Price reveals own funeral plans, 'crystal coffin' and leaving everything to Peter Andre
"Pete would get everything and Junior, Princess and Harvey," said mother-of-five on 13 February.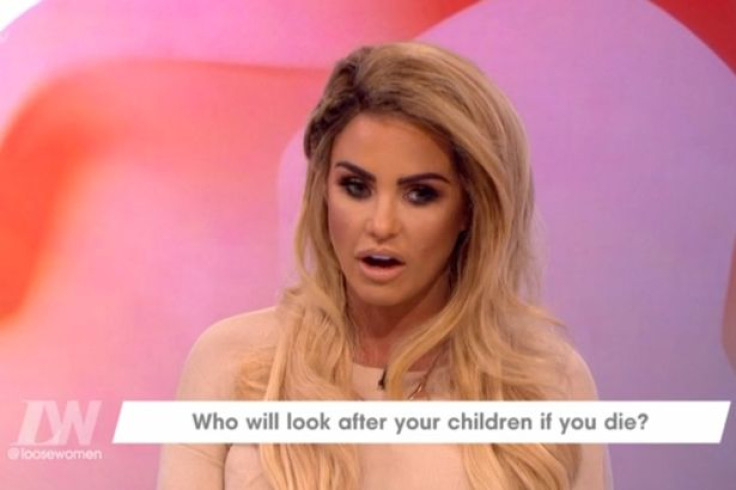 It's not unusual for things to take a dark turn on daytime chat show Loose Women every now and then, or for Katie Price to speak about her ex-husband, Peter Andre.
The 38-year-old former glamour model, who wears her heart on her sleeve, opened up about what would happen to her fortune after her death during a candid discussion with her fellow panellists.
To viewers' shock, Price revealed that her current husband Kieran Hayler and their two children, Jett and Bunny, would not be the benefactors from her estate if she died unexpectedly.
She said her will remained unchanged since tying the knot twice during her first marriage to Andre – a pairing that ended in September 2009 – and told the ITV audience: "Talking of wills, Pete would get everything and Junior, Princess and Harvey, I haven't even changed my will thinking about it, and I've been married twice since Pete!
"I've had a wake up call I'm going to change my will," she said.
The businesswoman and mother-of-five, who was also married to cagefighter Alex Reid for a short time in 2010, also vowed to organise her brood's carers if she were to suddenly pass away.
She added: "With my very blended family, on a serious note, I'm quite organised with everything we do but when we spoke about this it actually frightened me because I haven't got anything in place.
"Kieran will definitely take on Harvey and my family would be there 100%, I have no doubts with that. It's actually a serious thing because we do wills and stuff but the kids thing we're going to have to do it because it could happen any day. Junior and Princess would go to Pete, Jett and Bunny would go to Kieran and I know he would have Harvey."
And the conversation became even more morbid when Price began to discuss her funeral arrangements, revealing that she wants to be buried in a crystal-adorned coffin.
Speaking of her self-arranged send-off, she said: "I want a carriage, six or 12 black horses, I'll even sing at it, I'll pre-record it! I want a crystal coffin. And here's a little business plan I'm thinking about bringing out crystallised coffins.
"But people should get organised because there's so much for the family to organise and they're already grieving. Getting your funeral organised is a good thing," she said.
Loose Women airs weekdays at 12.30pm on ITV.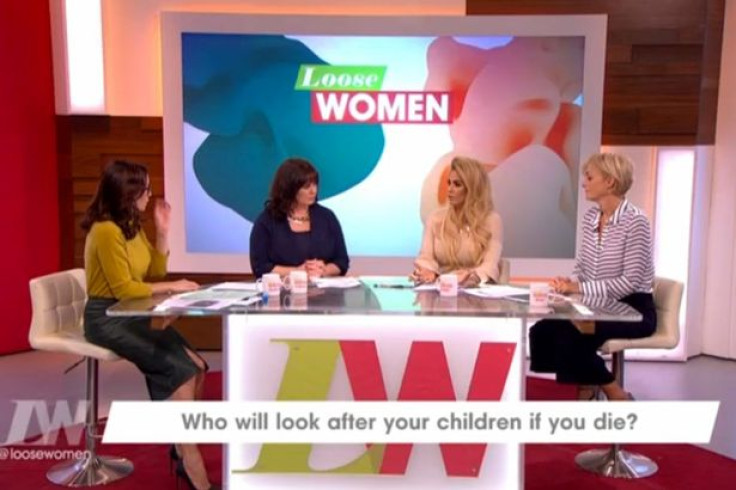 © Copyright IBTimes 2023. All rights reserved.