Piers Morgan's Life Stories returns to ITV this evening, and actor Nigel Havers will be sitting in the hot seat for a candid chat – but whether the Good Morning Britain host will be able to crack out a few tears from the British star remains to be seen.
Famed for playing Lord Andrew Lindsday in the 1981 British film Chariots of Fire and earned a Bafta nomination for the role. He also played the part of Lewis Archer in Coronation Street from 2009 to 2010, returning to the ITV soap in 2012 before leaving again a year later.
It hasn't all been smooth-sailing for Havers, 65, as aside from his status as a national treasure, has dealt with a fair amount of scandal in his five-decade career in the limelight.
Born in Edmonton, London in 1951, Havers has been married three times and during his first marriage to Carolyn Cox, had several extra-marital affairs which hit the headlines. In the mid-1980s, Havers began one of his most famous dalliances with Polly Williams – the daughter of actor Hugh Williams and the sister of his friend, Sian Williams.
He has since stated that he had several affairs during his first marriage, which he now regrets. News of the scandal broke as he was starring in television series The Charmer – leading him to be identified with the role due to the coincidental story about his private life.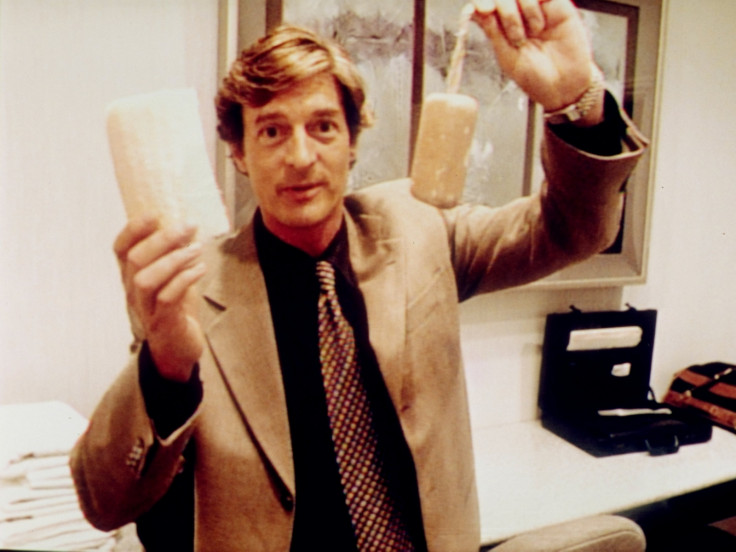 Havers spoke candidly about his affair with model Williams, who soon became his second wife in 1989, just months after he divorced Cox. He said that being caught up in the love triangle was a "very dark moment" in his life and that committing suicide was "in the equation."
In tonight's show, he tells Morgan: "It was either upsetting Caro [Carolyn] or upsetting Polly. That [suicide] was in the equation. It is a very dark moment and I have never really thought about it. I have never talked about this to anybody actually.
"When you are like that you have nowhere else to go and you can't talk to anyone about it. So I was in a corner but entirely of my own making."
He added: "I did not see any way of being happy. There was not a happy way out. I got myself into such a ridiculous state ... like whatever decision I made you were never going to be happy. That is so weird isn't it? But I only have myself to blame so what can you do?"
Following the difficult situation, Havers spent a short stint in the psychiatric ward of a hospital but it was soon leaked to the press. He referred to Williams as his "soulmate", but she died in 2004 after a battle with ovarian cancer.
Three years later he married multi-millionaire divorcee Georgiana Bronfman, who he lives with in West London. On tonight's show, he talks about all areas of his life, even admitting to only eating one meal per day, claiming: "I have had the same waist size for 50 years, it is 30ins."
The father-of-two also caught the eye of a member of the royal family – Princess Diana. He tells Morgan that he had a "great" yet "random" friendship with the late Princess of Wales after giving her a watch at a party, admitting that he adored her.
Claiming he "wasn't in love" with the princess, Havers reveals that the unlikely friends would meet up to drink tea and enjoy conversation. He said: "I was great friends with her. I went to one of those dos that you go to.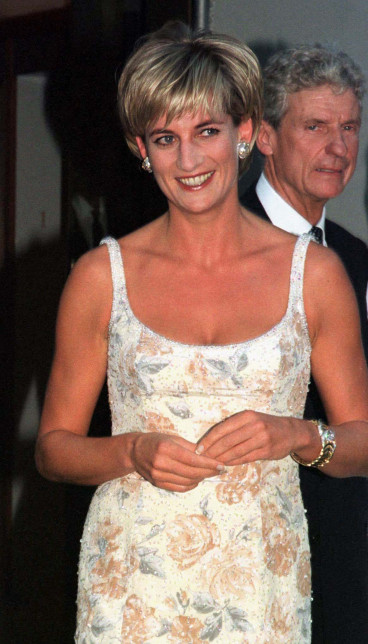 "She wrote me a lovely thank you letter [for the watch] which I've got. She did come and have tea a couple of times... it was very much just tea."
"I wasn't in love with her but I did adore her. Adored is different to in love. And also she was married to Prince Charles!"
He later added: "She was keen to have a conversation with me, just saying 'hi', what was I up to, and stuff like that."
Havers also addresses Diana's death, stating that the last time he spoke to her was a month before she died in the August 1997 Paris car crash. He learned of the tragedy after arriving in the US for work.
Havers revealed: "I was on an aeroplane to Los Angeles where I was working, and I got a taxi at LAX airport and the driver said to me, 'She didn't make it' and I didn't know what he was talking about.
"It wasn't until I got to the hotel [I saw] the commotion and I was just utterly shocked, like everybody."
Piers Morgan's Life Stories featuring Nigel Havers airs tonight at 9pm on ITV.