On Tuesday night's (3 January) first episode of Celebrity Big Brother's All Stars vs New Stars there was no shortage of talking points: the return of Spencer and Heidi Pratt, Calum Best's mum Angie surprising him with her place in the house and Ray J discussing his nether regions.
But Katie Price – who isn't even in the show – still managed to get Twitter talking when she made a guest appearance on sister show Big Brother's Bit On The Side.
Price, 38, left viewers bewildered when she mentioned being pregnant while discussing her 1999 sex tape, referring to the erotic home video she made with ex-boyfriend Dane Bowers.
The former model claimed she would not film another video as she was "six months pregnant with a swollen clitoris", leading to speculation she is currently expecting.
The 2015 CBB winner shocked host Rylan Clark-Neal and audience after speaking about Ray J's VT where he bragged about his worldwide famous sex tape with Kim Kardashian, comparing it to her own experience.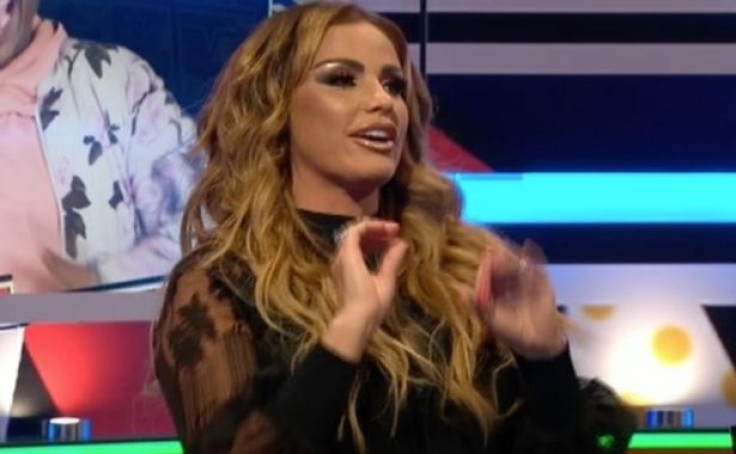 On her own tape with Bowers, she said: "Maybe I better do a new one... without a toe in there."
When fellow guest Joe Swash joked that he'd already seen it, Price then said: "I haven't, I was six months pregnant with a swollen clitoris... I'm not interested."
Clark-Neal then addressed Price's revealing statement, adding: "Why, why... where is this going?"
Following Price's mumbled comment, which lead to online confusion, Twitter was flooded with queries over the TV star's "pregnancy" and a potential baby number six.
One social media user tweeted: "Is Katie price pregnant my friend said that's why she has put weight on think she looks good for it #cbb #cbb2017 ???" while another put: "Did Katie Price just let slip on live CBB BOTS that she's 6 mnths pregnant with a swollen you know what?"
A third added: "Did anyone else hear Katie price say she is 6months pregnant on cbbbit on the side ?????"
That wasn't the only comment that shocked viewers, as Price also got her claws out over US actress Jasmine Waltz, one of the returning 'All Stars' in the 19<sup>th series.
Commenting on the 34-year-old's cosmetic surgery enhancements, she said: "Is it Jasmine the real one?' she said. 'It looks like a plastic one! More plastic than me! She's beautiful but she's definitely had stuff done."
Celebrity Big Brother continues tonight (4 January) at 9pm on Channel 5.