Celebrity Big Brother: Meet the contestants - The All Stars and the New Stars
Jasmine Waltz, Calum Best and Speidi promise mayhem as they make a return to the CBB house.
The 19th series of Celebrity Big Brother launched on Tuesday (3 January) with a twist. The reality TV show brought together the All Stars and New Stars as some of the most contentious contestants from the series' past returned to the house to wreak havoc once more, this time on some unwitting newbies.
As we anticipate the shocks, the scandals and the inevitable spats to come in the ultimate celebrity house from hell, we meet the contestants set to make the new series of Celebrity Big Brother the most outrageous yet.
SPENCER PRATT and HEIDI MONTAG
Former stars of The Hills and husband-and-wife duo Spencer and Heidi – known collectively as "Speidi" – were runners-up in the 2013 season of Celebrity Big Brother. The pair, who have been together for eight years, famously refused to be separated for tasks and found themselves at the centre of rows in the house after causing divisions between housemates. The show's resident pantomime villains, they came in with a game-plan but came second to their arch-nemesis, Rylan Clark Neal, who now hosts the CBB spin-off series Bit On The Side.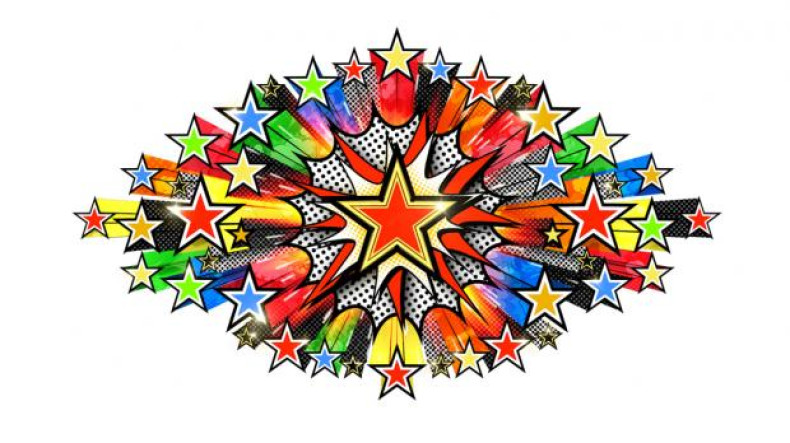 Still bitter about losing out to the popular TV host, they insist that this time around they will walk away with the All Stars CBB crown. "I wasn't satisfied the last time we went into the house," said Heidi. "You thought we played the game last time, but you have not seen anything yet. Spencer and I are here to play a game. Sorry, win a game."
JAMES JORDAN
Dubbed the Brad Pitt of the dancefloor, Jordan was a dancer on Strictly Come Dancing before famously getting sacked from the show. He re-enters the show two years after coming third on the 14th series.
Ready to take on any challenge, as the opinionated star entered the house he claimed he revels in the rows. " I signed up to wind people up," he said.
JASMINE WALTZ
American model Jasmine Waltz was at the centre of a CBB scandal that had viewers riveted. Caught in a love triangle between Lee Ryan and Casey Batchelor, Jasmine's raucous behavior was CBB TV gold, as she famously joined Dappy in a risqué game of Truth or Dare before sharing a hot-tub and a kiss with Luisa Zissman and baring all on live TV.
The US model promised that this time around there would be more of the same.
"You might know me for being a Hollywood actress, a model – you might know me for being a big s**t," she said introducing herself. "Last time I was in the house I was involved in a ridiculous love triangle between Lee Ryan and Casey Batchelor. This time you get to watch me make the same mistakes over again."
RAY J
He's best known for his sex tape with Kim Kardashian but Ray J has something more to prove as he enters the CBB house. The younger brother of R'n'B star and actress Brandy, the 35-year-old made a foray into the music industry working with the likes of music producer Timberland and R Kelly and is now recording a fifth studio album.
And despite his reputation, the One Wish singer won't be seen getting up to mischief with anyone on live TV after getting married last summer.
"I'm ecstatic about going into the Big Brother house," he explained. " I came out here to have a good time. I'm coming out here like a fish out of water."
BIANCA GASCOIGNE
The step-daughter of former England football star Paul Gascoigne made a striking entrance. Dressed in a figure-hugging red leather dress, the former model admitted that she has been known to kiss on camera before and wasn't ruling out another liaison.
Fireworks are expected as she faces her ex, Calum Best, who is also returning to the house. Showing some fighting talk, she said: "I'm strong. I'm opinionated. I'm feisty, so don't get in my way."
AUSTIN ARMACOST
The former boyfriend of Marc Jacobs appeared in the summer USA VS UK series of CBB, where he and former supermodel Janice Dickinson were embroiled in a war of words.
He recently opened up about being a victim of a traumatic sexual assault that resulted in him fearing for his life. After splitting up with his partner of nine years, Austin, who previously found love in the house, said he is looking forward to some "eye candy".
What he isn't looking forward to is sharing the house with Speidi. Sparks are expected to fly after he recently expressed his disdain for Spencer Pratt and Heidi Montag. "Speidi were a disaster," he said. "I hate them – as everyone in America does."
"I'm thrilled to get back in there and get in the hot tub," he claimed.
COLEEN NOLAN
Known as a singer with all-sister group the Nolans, these days Coleen Nolan is better known as the Loose Women panelist with a tendency to over-share.
Appearing in the 2012 series, in which she famously had a showdown with Coronation Street veteran Julie Goodyear, she eventually came second to Julian Clary.
Her returns to CBB means an enforced separation from her husband Ray Fensome after she recently admitted that their marriage is on the rocks.
"I'm scared to death and I'm absolutely dreading it," she said. "I think it's going to be the house from hell."
JAMES COSMO
Veteran actor James Cosmo brings some real talent to the CBB house. The 68-year-old, who starred in TV series Dr Finlay's Casebook, has gone on to win acclaim for his performances in Highlander, The Lion, the Witch and the Wardrobe and Trainspotting.
The voice of reason, Cosmo said that he is excited at being part of the show: "I'm here for the experience. I'm hoping I'm going to enjoy it."

STACY FRANCIS

The US X Factor finalist famously left Simon Cowell speechless with her spiraling vocals. She also made headlines when she had a row with Whitney Houston two days before the icon died. Making her entrance in the CBB house, she said she would show people what she is really made of.

"I feel people need to get to know me. I have a little b***h in me, but it's justifiable b***h," she explained.


BRANDON BLOCK
Former DJ Brandon Block is a veteran of the acid house scene and famously had a row with Rolling Stones star Ronnie Wood when he drunkenly stormed the stage at the Brit Awards.

The former superstar DJ is presumably hoping that CBB will help him to relaunch his flagging career. "I'm very excited about entering the house," he said.
NICOLA MCLEAN
Former glamour model Nicola McLean had an explosive row on set with Denise Welch when she first appeared on the show in 2012. This time around she has pledged to redeem herself.
"I'm best known for big boobs and even bigger opinions," she said in her introduction. "I'm just good TV."
JAMIE O' HARA

The former Tottenham Hotspur midfielder is one of the famous faces taking part in CBB this year. He was previously married to model Danielle Lloyd, and has a few stories to share from football's locker rooms.
"I'd say I've done alright in life," he said. "But I think people have a massively wrong perception of me."
CALUM BEST
The son of football legend George Best, Calum Best came in third during the January 2015 series of the show, losing out to eventual winner Katie Price and runner-up Katie Hopkins.
The TV personality said he was happy to be back. "I've got a lot of time for Celebrity Big Brother, it has done a lot for me. If I did go back, I would go on the All Stars team and it would be fun."
ANGIE BEST
If it wasn't bad enough having to come face-to-face with his ex in the house, Calum Best will also be joined by his mother, Angie.
The 64-year-old was married to legendary late footballer George Best . A former model and fitness instructor, she now actively campaigns on social media for animal rights and wildlife conservation.
With all the stars safely ensconced in the house for the next 24 days, it promises to be one of the most sensational series yet.